Gold price soars after deep plunge
Price of gold rose high globally.
Price of pure gold jumped by ₹ 35 to settle at ₹ 28,445 per 10 grams as against ₹ 28,410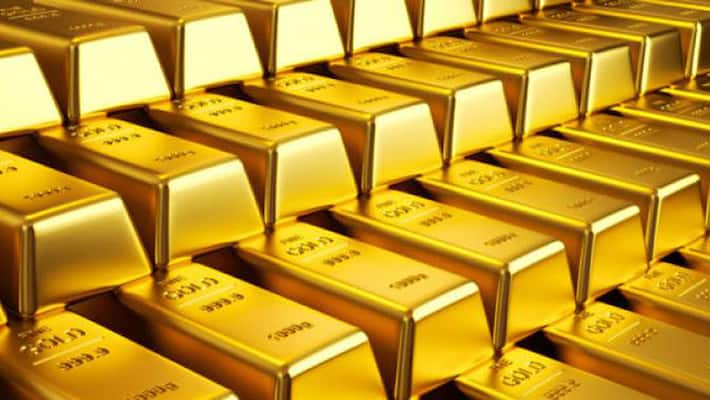 The price of yellow metal soared high after a brief lull. The prices recovered by ₹ 35 per 10 grams in the market after fresh buying by jewellers, owing to global cues. Pure gold price jumped by ₹ 35 to settle at ₹ 28,445 per 10 grams as against ₹ 28,410 yesterday.
The bullish speculations and industrial offtakes led to the price rise of silver. The price of silver settled at Rs 41,330 per kg. 
It was the bargain-hunters and positive speculations on US rate hike next week that helped the price hike of gold after it touched a 10 month low this week. 

Spot gold also upped its performance with $1,172.17 per ounce during early trade. It had touched $1,157 per ounce on Monday, the lowest since February, 2016. Silver also performed well as its price reached $16.77 for an ounce. 
Last Updated Mar 31, 2018, 6:48 PM IST