FM Jaitley says global economy going through tough times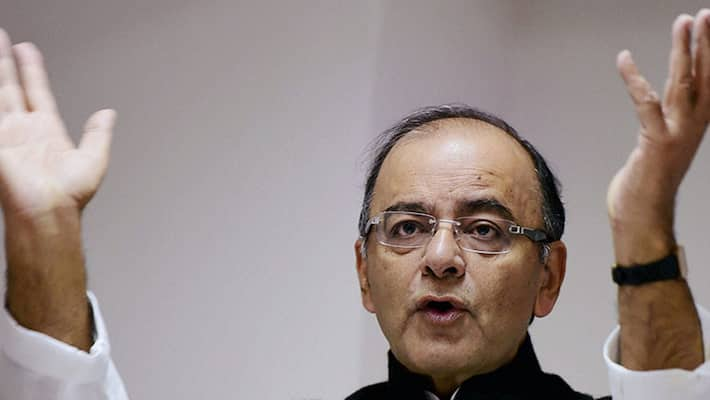 The global economic situation is "grim" and "worrisome" that has prompted the nations to put up "firewalls" around their own systems to save themselves from the slowdown and grow within the limitations, Finance Minister Arun Jaitley has said.
"If you were to ask me how's the global situation, I think it's grim and worrisome and what will be the state of play a year or two years from now, I don't think anybody has been able for sure to hazard even a significant guess," Mr. Jaitley said at the Asia Society here when asked what his prognosis is for the global economy for the next couple of years.
He said given the challenging global economic situation, the level of ambition in nations is such that even an one-two per cent economic growth is considered "good growth under the circumstances."
"The global situation is challenging," he said, adding that global factors have impacted India also and "they are hurting us in terms of exports in particular.
He added that the Chinese were "reasonably optimistic" because in the first quarter their economy had picked up 6.7 per cent.
He said like the rest of the world, China too has its own challenges "because a transformation is taking place in China with their emphasis toward domestic consumption and services in play."
Mr. Jaitley said each of the regions in the world is trying to do its best within the limitations that exist.
"Low commodity prices have hurt some people and helped some people. Low oil prices have helped some people, it has hurt some people...Each one is trying to put firewalls around their own system so that within the limitations how best you can save yourself from the slowdown and grow within the limitations that the world has created for you," he said.
Mr. Jaitley, who had last week participated in the spring meeting of th
Last Updated Mar 31, 2018, 7:01 PM IST