After many downgrades, Flipkart's valuations rise finally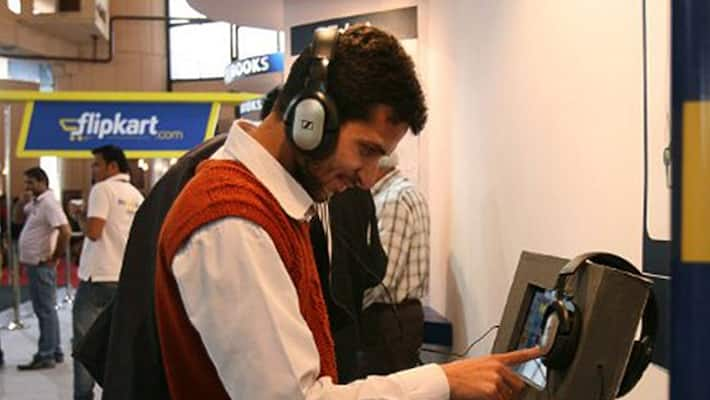 After several markdowns through the past six months, e-commerce major Flipkart's existing investor Valic Co has marked up the e-tailer's shares by 10% said a report in the Times of India. The mutual fund, which had invested in the company in 2013, said in its quarterly filings that it valued Flipkart's shares at $108.04 apiece at the end of May compared to $98.19 in the previous quarter.

The latest mark-up by Valic puts Flipkart's valuation to about $11.6 billion, up from $10.5 billion after the fund marked down the company's shares in consecutive quarters by 20.2% and 12%, respectively. Flipkart's last round valuation was $15.2 billion in July last year when it raised $700 million.

Fidelity also recently valued the e-commerce player's shares marginally higher at a valuation of $9 billion. A series of continuous markdowns by its investors has raised questions on whether Flipkart, the posterboy of Indian e-commerce, was overvalued and that, as a consequence, has impacted the company's fund raise plans.
The nine-year-old company has so far raised $3.4 billion and its top investors include Tiger Global, Naspers, GIC of Singapore, Qatar Investment Authority and Yuri Milner's DST Global. Flipkart CEO Binny Bansal had told TOI in an interview in May that the valuation markdowns were only theoretical in nature from relatively smaller investors. The country's largest e-tailer is facing stiff competition from Amazon in India, which has received additional $3-billion investment commitment from founder-CEO Jeff Bezos, after having pumped close to $2 billion into India already.
Flipkart recently acquired fashion-focused e-tailer Jabong through Myntra for $70 million, giving it a clear dominance in the online fashion space. Over the last two years, mutual funds have emerged as an integral part of mid- to late-stage funding rounds, specifically in the US. These funds evaluate their shareholdings in each quarter. Led by the global downturn for technology companies, valuations of both public and private companies have been hit negatively.
Last Updated Mar 31, 2018, 7:03 PM IST