Dhanteras: Gold, silver sales higher by up to 25%
Jewellery and coin sales has shot up.
The sales has grown by up to 25%.
Gold demand has picked up in the wake of good monsoon and favourable price levels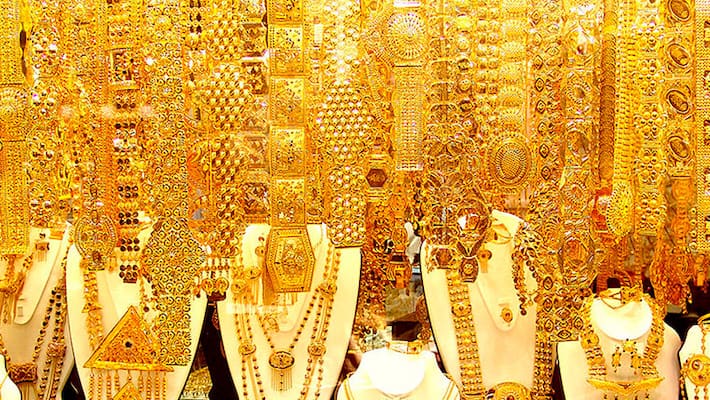 After subdued gold demand in last six months, jewellery and coin sales sparkled on Dhanteras on Friday, with sales seen to grow by up to 25% on higher demand in view of good monsoon and favourable price levels.
Dhanteras is considered to be an auspicious day for buying gold, silver and other valuables and is largely celebrated in North and West India.
According to jewellers and MMTC-PAMP India, gold demand has picked up in the wake of good monsoon and favourable price levels. There was positive response and more footfalls.
"There was robust demand for gold and silver coins as also bars this time as prices are at favourable levels. People are buying for investment purpose. We expect 15-20% increase in sales from over the last year," MMTC-PAMP India President (Marketing) Vipin Raina told PTI.
But more sales are expected in the later part of the day, with office-goers in big cities coming in for buying late in the evening, he added.
Gold prices are ruling at ₹30,590 per 10 grams in the national capital, about 16.6% higher than ₹26,230 on Dhanteras day in 2015. Silver traded at ₹42,700 per kg as compared with ₹35,410 per kg last year.
Echoing his point, Kalyan Jewellers Executive Director Ramesh Kalyanaraman said, "The advance booking for jewellery is up by 20-25% compared to last year. The update on sales figures will be known in the evening."
"Prices are lower when compared to last two months. Prices are more or less stable now and also demand has revived in view of the good monsoon," he said.
PC Jewellers MD Balram Garg said, "We are expecting 20% jump in volume and 30% in value terms as prices have gone up in the last one year."
This is a conservative estimate, but sales could cross this level, he added.
World Gold Council (WGC) MD Somasundaram PR said, "It appears that, as was widely expected, this Dhanteras has ushered in a new phase of optimism around gold, particularly after an unusually difficult first half."
He said in a statement: "Consumers who have been deferring gold purchases are back and the demand for gold jewellery and branded coins seems to be much better than the
previous year's Dhanteras and Diwali festival."
The good monsoon and a softening of gold prices have "definitely" improved sentiment around this traditional asset class and the wedding season ahead appears promising for trade and consumers alike, he added.
The country's gold demand had fallen 30% to 247.4 tonnes during the first six months of 2016, from 351.5 tonnes in the year-ago period, as per WGC.
India is the world's largest gold consumer and imports a sizeable chunk of its total annual consumption of around 900-1,000 tonnes.
Last Updated Mar 31, 2018, 6:45 PM IST