Demonetization: Time for the middle class to get ethical
We buy our goods cheaply, and in cash, but never wonder where it comes from.
Traceable transactions will force products to made ethically.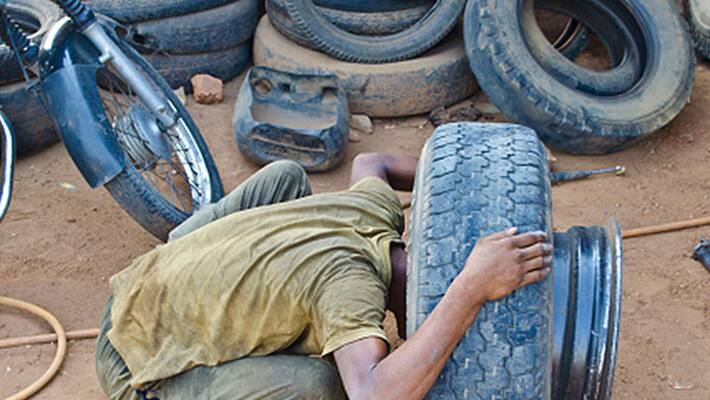 Demonetization is a good idea. Of that there is little doubt. At its very heart it strikes a death blow to a great bane of this country - the complete lack of consumer ethics. 

This oversight actuually hides a host of criminality and horror. Legal or illegal, cash is the great grease for this and the middle class of India likes to pretend it all doesn't exist. 

The cheap goods you buy from the local small shop for cash may seem like a good deal, but how many of us spend any time wondering why the product is so cheap? Is it because for some reason this particular shop is so largehearted that the properitors give you a special discount? 

Or is it because the goods were manufactured by unaccounted workers who are paid a pittance and have no safety or security? Is it because the shop itself is possibly skipping taxes? 

The same goes for farmers, who are paid barely anything for their product, in cash. And the same produce is sold for large profits in cities. No one can trace which farmer the produce was bought from, for how much. 

Many middle-class households in India to hire maids, many times underage, and then treat them as slaves. Where does this confidence come from, other than the fact that purely cash transactions give the owner the right to throw out the maid at a moment's notice? 
On the reverse side, the maids or cleaners as well feel free to walk out of any job, after pocketing the cash, since who can trace them?
Even in products bought for cash, on the reverse side, allows for shoddy work because it was bought for cash from somewhere. There is no traceability, so the manufacturer need not set up repair shops and will certainly not be responsible to the buyers in any case. 

India's large, unaccountable cash-based economy might allow many things, but ultimately it only fosters a culture of unaccountability, where every one believes they can just get up and leave at a moment's notice, should things go sideways. 

A drastic reduction in such transactions, or a switching over of a lot of them into traceable, digital transactions will force every link the long chain from poduction to consumption to be a little more responsible. Let the manufacturers make their goods ethically and let the consumers not encourage shady practices by tracking each transaction.

We don't like to admit it, but unaccountable cash transactions are not just some scheme by the evil black money hoarders. There is a darker side to all this. And perhaps amid all the death and chaos the unplanned move has created, it will shine some light here. 
Last Updated Mar 31, 2018, 6:59 PM IST