Steep fall in gold price fails to bring smiles to Indians
There has been a fall of over ₹3,000 per 10 grams of gold
But there is no rush at the gold shops across India
Where are the gold lovers and why are they not buying anything now?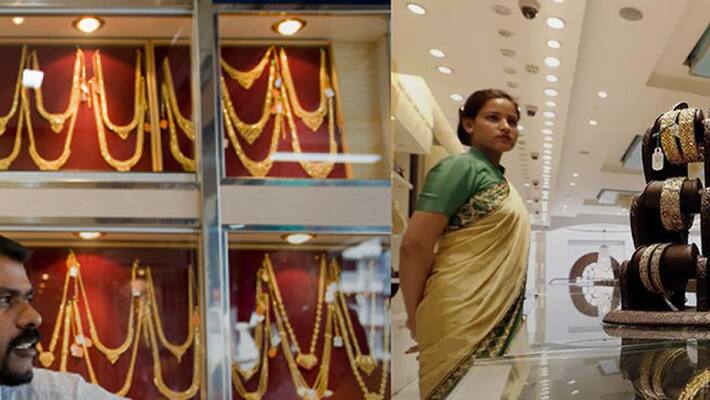 The rate of gold per 10 grams has been reduced by ₹3,170 since the announcement of demonetisation on November 8. Accordingly, the price of silver also has come down ₹2,500 less per kg.
Also Read: Watch out if you have bought gold between November 8 and 10
The experts have said that in the coming days the prices will still go down. If cash crunch exists even after the end of this month, gold will be available for ₹26,000 per 10 grams, they said.
The statistics say that the gold rate which was ₹31,750 per 10 grams is only ₹28,580 on December 9.
Also Read: Post demonetisation, officials seeking gold bonds, expensive gifts as bribe
So, why are people not happy?
First of all there is huge cash crunch after announcement of demonetisation. People are finding it difficult to manage their everyday business with the limited withdrawal options.
Moreover, the IT raid scare is making people not venture into any kind of purchase, including gold.
Also Read: How safe is your gold jewellery? Key facts you need to know
Jewellery Association President Tarun Khanna is of the opinion that there will be no demand for gold until the cash crunch problem is solved. "When people do not have any money, who will they buy gold," he asked.
Last Updated Mar 31, 2018, 6:41 PM IST