30 Days after demonetisation: Where do we stand?
The death toll due to side-effects of demonetisation has reached almost 100
Banks, ATMs still do not have 'no cash' board
Crores of rupees found in new currency
Is fighting against black money the responsibility of common man alone?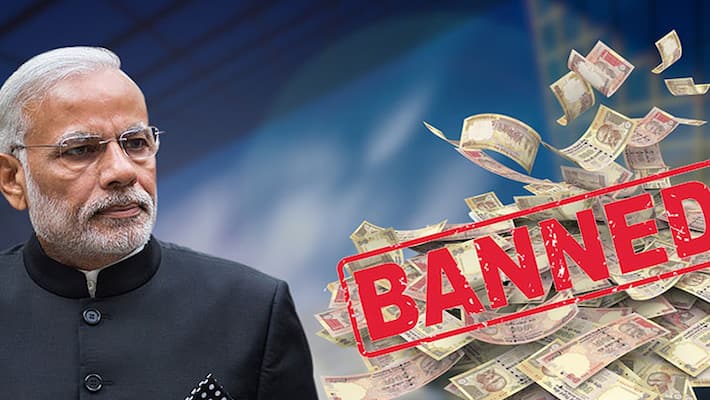 With one month passed, Prime Minister Narendra Modi's promise that demonetisation will put an end to the black money saga seems to be far from the reality. The big wigs are conducting wedding worth hundreds of crores; many political leaders are found stacking crores of rupees in new notes, which amounts to black money.
The Income Tax Department sleuths have seized ₹90 crore in cash among which ₹70 crore is in new notes and 100 kg gold on Thursday.
Also Read:IT Raid: New currency notes worth ₹70 crore seized in Chennai
In Karnataka too, a suicide note (http://newsable.asianetnews.tv/south/janardhan-reddy-converted-black-money-to-white-says-ramesh-gowda-death-note) of a government-appointed driver sent shockwaves as he claimed that hundreds of crores of rupees were being converted into white money. He had named Janardhan Reddy who had conducted the wedding of his daughter at the cost of more than ₹550 crore, soon after the announcement of demonetisation.
Also Read: ₹500-crore wedding: 'King' Reddy takes out royal procession with chariots
Recently, two officers in Karnataka came under the scanner of the IT department who had ₹4.5 crore stacked in new notes.
Also Read: Karnataka CM's aides caught with ₹4.5 crore new notes
Thus it looks like the prominent persons who have power, and the black money has not been affected by the demonetisation to a great extent. They have somehow managed to convert their black money into white.
Even at this juncture, PM Modi's advise is for the common people who are already struggling to make their ends meet as most of the street-side vendors, daily wage workers and small enterprises have lost their business.
Modi has promised that everything will be set right within 20 more days. However, it is quite doubtful that what could not be done in 30 days will be achieved in 20 days.
Meanwhile, the government is asking people to use their cards and online payment methods like Paytm, Freecharge etc. But all small shops and even people are not familiar with this facility. Moreover, these type of payments are also not always safe.
Also Read: Beware: 10 things to show your Paytm, e-wallets are just not safe
The Bank associations themselves have put out a strong message to the Centre and the RBI that "Please deposit more money in the banks or let us close the banks." This frustration is the result of people thronging the bank even before the banks are open and series of arguments with people when the bank declares there is no cash.
Also Read: Demonetisation: Bank guard fires shots to disperse ATM crowds in Punjab
The idea of demonetisation is a brilliant one. But it needed some preparation before it was implemented including printing of sufficient new notes.
Instead of accepting that the common people are facing the wrath of the ideal idea, the Modi government and his supporters are asking people to cooperate.
I wonder why this cooperation message is not sent out to people with power and money. In case anyone speaks against demonetisation, the Modi supporters are all set to brand them anti-national and as black money holders.
A situation where you need to stand in long queues for days to get your hard earned money is no way to deal with the black money problem.
The number of deaths occurred due to side-effects of demonetisation has reached almost 100. This states the seriousness of the problem.
Is fighting against evils in the society the responsibility of the common man alone?
Last Updated Mar 31, 2018, 6:52 PM IST