Data shows Reliance Jio failed to beat network biggies in its first month
First months data shows Raliance Jio failed to impress subscriber.
Research report shows Jio's average 4G speed could not beat other networks.
Multiple factors attached to Jio's perfomance including subscribers' behavior.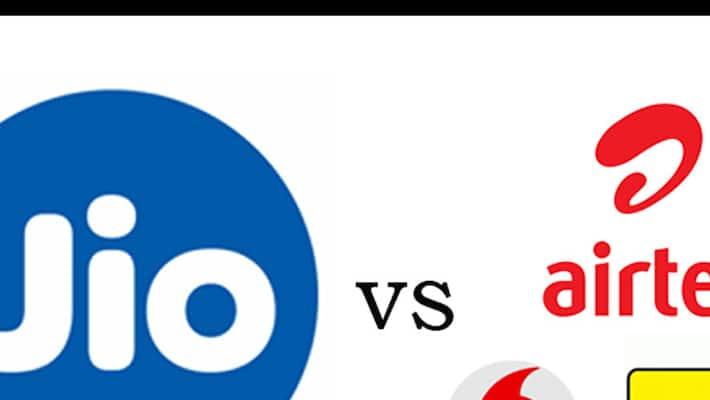 When Mukesh Ambani announced Reliance Industries Ltd's telecom venture Jio on September 1 this year, overnight this business news became one of the most talked about topic in electronic and social media. The internet got flooded with memes and it became Twitterati's hot topic for days to follow due to the free voice, data and other services to be offered as part of Jio's promotional deal. 
However, the buzz soon fizzled out and according to new data provided by the Cellular Operators Association of India (COAI), Jio failed to meet the expected impact on the existing operators' subscriber base on the first month of its commercial launch. 
Though Jio has claimed that on the month of September it added 16 million subscribers to the network, however, the pre-existing networks succeeded in maintaining a steady subscriber growth. In the same month, Bharti Airtel added 2.43 million users, Idea Cellular added 1.91 million, and Vodafone India added 5,25,279 users to its network, disclosed the COAI data. Interestingly, these numbers are in consistency with the numbers of subscriber growth in months before Jio hit the market. 
According to analysts, Reliance Jio did hit an important landmark by announcing free services, however, due to lack of clarity regarding the quality of the services might have prevented the customers from switching to this new telecom network.  
Hong Kong-based brokerage firm CLSA published a research report that shows that during September, the average 4G speed of Reliance Jio was 7.2 mbps, whereas Bharti Airtel's 11.5 mbps, Vodafone India's 9.1 mbps, and Idea Cellular's 7.6 mbps in the same month. 
About Reliance Jio's performance and overall scenario of the telecom industry in India, Mahesh Uppal, director of consultancy firm ComFirst stated that a major advantage in telecom business is incumbency that is difficult to dislodge. Also, Jio's market reports are not uniformly great claimed Uppal. Consumers' inertia to change into another network also played its part in Jio's performance he added. Uppal concluded by saying that this trend shows customers are not necessarily attracted by low prices.  
In terms of mobile number portability also, Jio failed to lure many subscribers as disclosed by a letter sent by Reliance Jio to Telecom Regulatory Authority of India's Chairman RS Sharma that says during the first two weeks after the company's ads were launched, Jio only received 201 porting requests. Out of this 201, 83 were from Bharati Airtel, 56 from Vodafone India, and 62 were from Idea Cellular. 
In other words, the pre-existing or incumbents networks had an upper hand over Reliance Jio with a dominating subscriber base yet they had to roll out a number of user benefit schemes in voice, data and content services to compete with the new entrant's offerings and protect its market share. 
However, it is expected that the tariff war between Reliance Jio and other network giants will only be clear once free services of Jio expires on December 31 this year. 
Last Updated Mar 31, 2018, 7:03 PM IST