Congress accepts defeat, says will not do destructive politics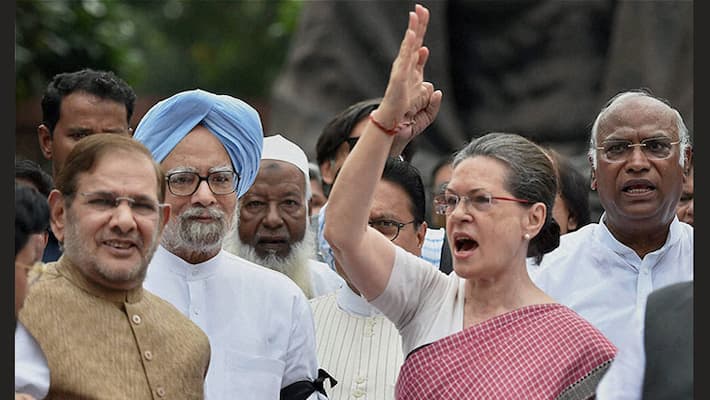 After receiving a severe drubbing in polls across the four states of Tamil Nadu, Kerala, Assam and West Bengal on Thursday, senior Congress leader Jairam Ramesh said that although the outcome in Kerala and Assam was not surprising, the outcome of the West-Bengal election had come as a major disappointment for the party as it expected to do much better.
"We are not entirely surprised by what happened in Assam and Kerala. We had tremendous anti-incumbency in Assam. We have been in power there for 15 years. And in Kerala after every five years, the results are new. I don't think these results are a set back for Congress."Results in West Bengal are disappointing. I am surprised by our less than anticipated showing in Bengal. We certainly expected to do much better. We were confident that the alliance will do very well. We need to look at it in some detail," Ramesh said.
Another Congress spokesperson Abhishek Singhvi said that the party could not meet the expectations of the people but at the same time also expressed satisfaction that it did not adopt"divisive and destructive" politics to win polls."People have not rejected us but people have not accepted us as well. We could not meet their expectations. We accept the mandate. We did not make tall promises, nor adopted the path of divisive and destructive politics. Neither will we do so in the future," Singhvi said.
Last Updated Mar 31, 2018, 7:06 PM IST