Demonetisation: 0.5 percent of population deposited half of the total cash
Data mining reveals less than half percent of population holds half the cash.
Finance Ministry officials warn black money hoarders.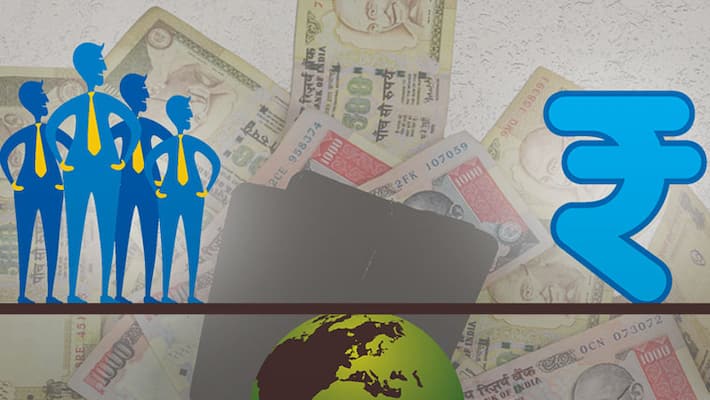 Post demonetisation, people and firms flocked to banks to deposit the old, banned currency notes. Now, data mining has helped the income tax department with all data related to the amounts deposited.
You will be surprised to know that less than 0.5 percent of the population has deposited half of the total cash. According to a PTI report, roughly 60 lakh individuals and firms that account to less than 0.5 percent of the population have deposited an unbelievable Rs 7 lakh crore in old notes. The figure is almost half of the notes in circulation. This simply stresses on the disparity of wealth in the country.
However, the Ministry has said that merely depositing black money in the banks doesn't make it white. The government has said that it won't hesitate tracking the accounts to find a black money holder trying to convert his illegal wealth.
"People are thinking that money has come into the banking system and it has all become white. This is not so. We have been getting daily information of all the deposits above Rs 2 lakh, Rs 5 lakh and the number and amount deposited. We have been collating this information with past information about the each person," a top government official told PTI.
Unaccounted wealth holders have the option to opt for a tax evasion amnesty scheme Pradhan Mantri Garib Kalyan Yojna (PMGKY) and pay their dues. The government came up with this scheme post the ban on Rs 500 and Rs 1000 currency notes, which allows people with unaccounted cash to disclose it and pay 50 percent tax. In addition, 25% of the amount declared will go to the PMGKY for four years. This money will be used for the welfare of poor people, the statement from the IT department had earlier said.
Last Updated Mar 31, 2018, 6:53 PM IST