Anil Ambani axes debt: Sells tower biz for Rs 11,000 crore
This comes after the recent merger of RCom's wireless business with Aircel
Together these initiatives will reduce the company's debt by nearly 60%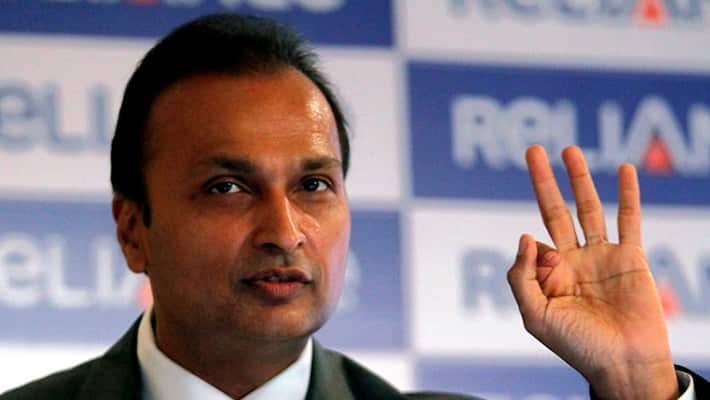 Anil Ambani-led Reliance Communication (RCOM) on Friday announced the sale of 51% stake in its telecom tower business to Canada-based Brookfield infrastructure Group, for an upfront cash payment of Rs 11,000 crore.
This news comes right after Business Standard reported on Thursday that Reliance Broadcast Network  is in advanced investment talks with the Punit Goenka-led Zee Entertainment Enterprises (ZEEL). The deal is expected to be in the range of Rs 1,800-2,000 crore, sources said. The two have been in talks since the start of the year. Things seemed to fall apart on more than one occasion but the deal is in place and should be sealed in the coming weeks, say sources.
"RCom will receive an upfront cash payment of Rs 11,000 crore from the proposed transaction. RCom will also enjoy 49% future economic upside from the towers business, based on certain conditions," the company said in a statement. RCom plans to utilise the sale proceeds to reduce debt, the statement added.
Sources pointed out that RCom will retain 49% stake in the business to be monetised later, as it expects considerable value creation on account of projected growth in tower tenancies over the next couple of years.
The RCom statement said that the specified assets are intended to be transferred from Reliance Infratel Ltd on a going concern basis into a separate SPV, to be owned by Brookfield.
RCom will continue as an anchor tenant on the tower assets under a long-term MSA (master service agreement) for its integrated telecommunications business.
"RCom and Brookfield expect considerable growth in tenancies based on increasing 4G offerings by all telecom operators, and the fast accelerating trends in data consumption, which are expected to contribute to significant growth in revenues and profitability for the towers business in the future," the statement added.
The proposed transaction is subject to definitive documentation and customary approvals, it said.
Meanwhile, sources pointed out that the tower sale deal along with the recently-announced merger of RCom's wireless business with Aircel — will together reduce the company's debt by nearly 60%  to Rs 17,000 crore, from about Rs 42,000 crore.
RCom further plans to monetise its real estate business to raise another Rs 5,000 crore, and thereby reduce overall debt to Rs 12,000 crore, sources added.
"RCom also does not require any major spend for spectrum or capex in the future, as post the merger with SSTL (Sistema Shyam Teleservices Ltd) and Aircel being completed, and with spectrum sharing already implemented with RJio, it has extensive 2G, 3G, and 4G networks already operational across the country," sources said.
Last Updated Mar 31, 2018, 6:46 PM IST