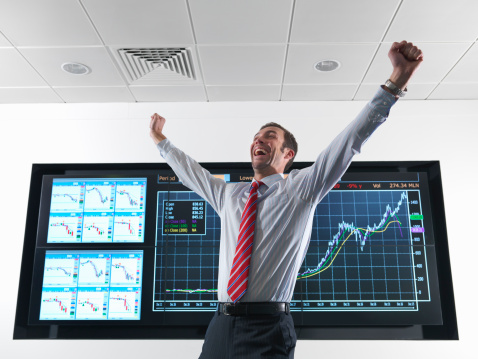 Earlier on Tuesday this week, Quess Corporation's initial public offering (IPO) stunned market-men by logging  the best listing gains seen on the Indian bourses in the last two years. In a stellar debut, the stock opened trading on the Bombay Stock Exchange at Rs 499, a 57.41 percent premium over its issue price of Rs 317. The last issue to have listed with a such a significant premium was Sharda Cropchem at 62 per cent in September 2014, said a report in The Economic Times. Market data suggests that the subscription to Quess Corp IPO was 144.50 times, the highest since January 2008.
Founded in 2009, Quess is a business services provider that operates across five key verticals — technology, software products, HR services (including general and IT staffing) and logistics, integrated facilities management and industrial asset management. It is one of the country's largest IT staffing firms and services over 1,300 clients across eight countries and 43 offices in India.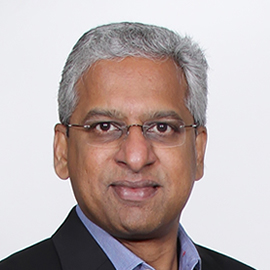 Serial entrepreneur, Isaac joined Quess in 2009, as a promoter, after establishing a formidable reputation for building businesses in the human resources space. Swiss staffing firm Adecco bought out his previous venture PeopleOne Consulting in 2004, and the deal delivered promoter JP Morgan a return of five times in four years.
This deal also saw the beginning of an immensely fruitful association between Issac and JP Morgan's Gaurav Mathur. The two came together again in Quess until Prem Watsa, the Hyderabad­-born Canadian billionaire, acquired a majority stake from India Equity Partners that Mathur headed.  
Issac's family hails from Kerala,  but he grew up and studied in Chennai.  He has an under­graduate degree in commerce and was a gold medallist in his post­graduate programme at the Madras School of Social Work. He is also a British Chevening Scholar from the University of Leeds and has worked at Godrej & Boyce and the Essar Group.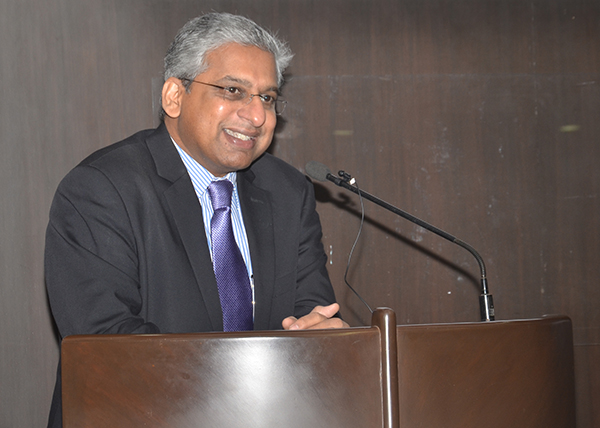 In an exclusive interview with Asianet Newsable's Shuchi Srivastava, Ajit Issac discusses the makings of this blockbuster listing. He also talks about being a biking enthusiast who likes to hit the highway close to his home in Koramangala (a posh locality in Bangalore that houses many new-age entrepreneurs) on his Harley.
 AN - What are the key reasons why the markets reacted so positively to Quess Corp's IPO?
AI - It's a bit embarrassing to talk about our success, but our listing has been remarkable, our IPO saw the highest oversubscription in recent times, as the markets reacted to the strong fundamentals of our business model. Markets also took cognizance of our strong financials and immense growth potential. We also priced our issue extremely fairly and I'm sure the markets took cognizance of the company's management and the sheer width of experience it had which inspired a lot of long-term confidence.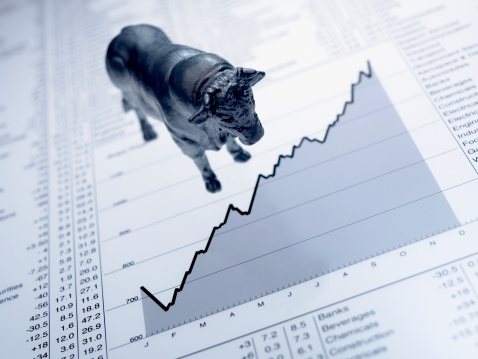 AN - How will you use the Rs 400 crore raised through  the IPO?
AI - We will deploy this capital for our working capital needs, acquisitions and inorganic growth, capex requirements and also to retire debt.      
AN - Which of your business verticals will see the most growth?
AI - I am extremely bullish about our facilities management , logistics and people services businesses which have immense long-term potential.
AN - You hail from Kerala which has started a major drive to encourage start-ups, what advice do you have for young  entrepreneurs in the state?
AI - First and foremost they must take cash flows and profitability very seriously and  have a strong handle over their product and value-offering. Next, they must understand the dynamics of capital markets and financial transactions. Promoters must also be aware that investors are looking for passion and also gravity and ability to stay the course and fight long-term challenges and not get easily distracted.
AN - What role can the Kerala government play in building a viable start-up ecosystem?
AI - In order to give a genuine fillip to the start-up sector the Kerala government must provide capital, subsidise overall cost and give discounted infrastructure. It should also reduce the sheer maze of financial regulations and be more business friendly. It should also look at exclusive tax breaks for profitable companies.      
Images courtesy:  Guruprasath R 
Last Updated 31, Mar 2018, 6:43 PM IST