The biggest sale of the season is here.
AirAsia is offering low fares at highly discounted rates.
Now fly to Goa from Bengaluru or Hyderabad at Rs 899.
Here's the chance for travel enthusiasts to pick up their bags, without thinking twice and head out to their favourite destinations immediately! By immediately, we mean as early as NOW till 30th April 2017. 

Unable to hold on to your excitement?Don't lose time! Get on to AsiaAsia website between 3rd& 5th Feb 2017 and get going!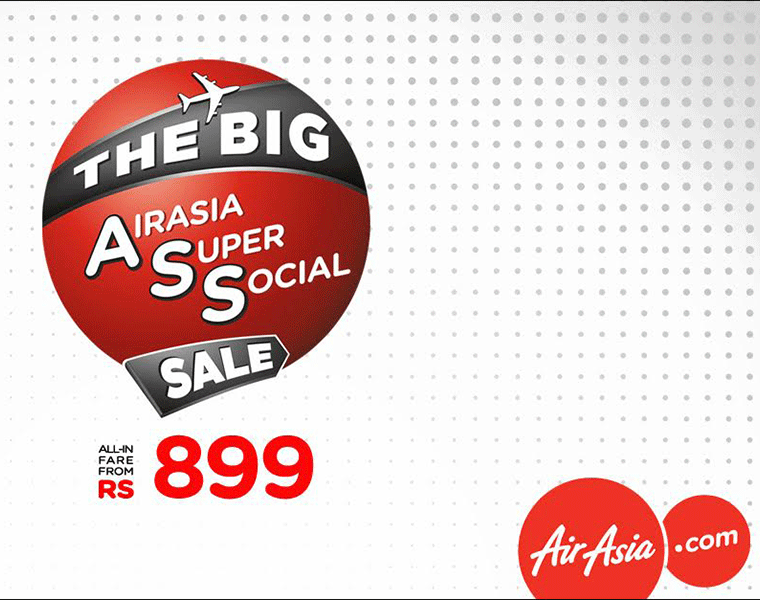 What's more thrilling than indulging yourself in an unexpected holiday? It is the amazing fares that come with it! Your Goa dreams are finally coming true – fly to Goa from Bengaluru or Hyderabad at INR 899 (All-inclusive). 
It's the perfect time to plan those long weekends coming up in Feb, March and April! There's so much for you to explore in India and beyond – Kuala Lumpur & Bangkok.

AirAsia India currently flies to 11 destinations with its two hubs in Bengaluru & New Delhi covering Chandigarh, Jaipur, Guwahati, Imphal, Pune, Goa, Visakhapatnam, Kochi and Hyderabad.
The airline will start flying to Srinagar & Bagdogra from 19 February 2017. Keep yourself updated with AirAsia's latest promotions and activities via Twitter and Facebook. 
 
(This is an advertorial content.)