Air India tickets even cheaper than Rajdhani fare
Air India launches 3-month sale on January 6, 2017
The sale will last till April 30, 2017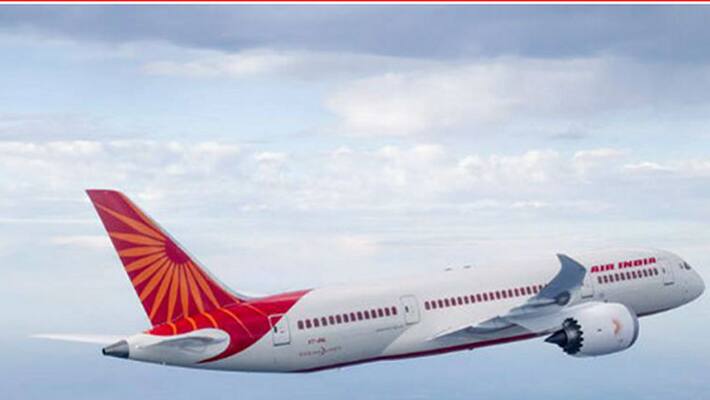 It is obviously good news for all those of us who are always on the hunt for  cheap airline tickets. Airline travel is specially preferred during the holiday season.
With this in mind Air India has announced their ticket sale. It is being pitched as competition to the Rajdhani Express, since the discounts or sale is on tickets for flights that operate along the route of the train. The Rajdhani Express runs between state capitals in the country.
 
According to a report in TOI, the sale is for travel tickets between January 26, 2017 to April 20, 2017. However, one must keep in minds that bookings need to be made 20 days or more before your actual journey date.
One can access these tickets from the Air India office, online website and their related travel agents. If one were to opt for this an all-inclusive fare between Mumbai and Delhi, for instance, would cost ₹2,401. For Delhi to Bengaluru the fare stands at ₹2,952. Bengaluru to Hyderabad will cost you ₹1,723  Compared to this, the Rajdhani fare is ₹2,595 for three-tier, ₹3,860 for two-tier and ₹4,755 for a first-class ticket.
Last year, the Indian Railways made of lot of changes in their fare system. They introduced flexi-pricing and surge pricing in the express trains. A move which was not appreciated by the passengers. Now Air India which is on a mission to revamp its image from a loss-making airlines to a profit making one is trying all tricks in the book . This is not something new they have tried, in fact, they regularly release such offers to post better sales.
Airline travel is now preferred more due to less amount of time spent in travel and the jet-setting middle class is just getting the hang of it, thanks to lower airfares in the sector. Now with Air India launching this scheme we can expect other airlines to follow suit. So make the most of this. 
Last Updated Mar 31, 2018, 6:31 PM IST