7.5% growth not enough for India: Jaitley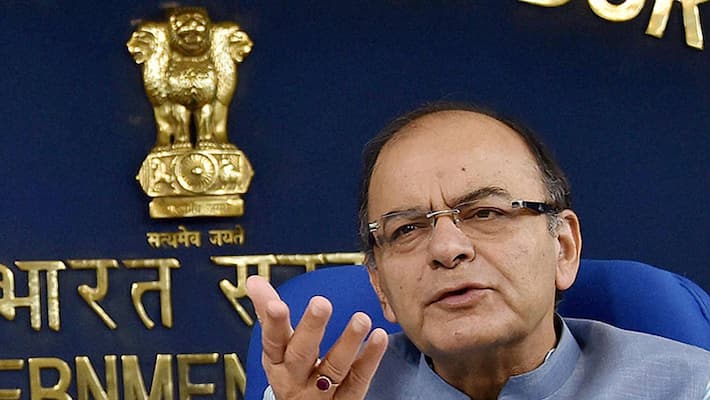 Expressing concern over the decline in India's exports, Jaitley said the country's growth parameters were on track and the government is moving ahead on its reform agenda with inclusiveness and successfully meeting all its fiscal parameters.
"Are we doing well with a growth of 7.5 percent by global standards or by world standards in the current situation? The answer is Yes. But by our own requirement standards are we doing well enough? I think, we can do better," Jaitley said yesterday at the Carnegie Endowment for International Peace, a global American think-tank.
"Does 7.5 per cent satisfy either the Indian government, me or the Prime Minister or India's political opinion, the answer is no. I think, by our own yardstick, we realise that we have the potential to do better in a helpful environment," he said, adding that in an adverse global situation, probably one does settle for that rate.
"In this otherwise globally adverse environment, we have managed to sustain some growth by introducing some domestic policies and by using investments and surpluses cleverly. However, one of the biggest areas of worry has been the declining exports," the finance minister added.
Noting that both in value terms and volume terms, the global situation has impacted export, Jaitley, who is on a week-long visit to the US, said that things could improve if some of the variables change.
"But hopefully with any of these variable factors — growth returning to the rest of the world at some stage, better Indian monsoon, and continued favourable environment of oil prices and the impetus of policy direction in India, if the reforms go on — we will be able to do much better," Jaitley said.
Carnegie's president William Burns, who is the former Deputy Secretary of State, said that India had a very important role to play globally, particularly in Asia. India has surprised China by emerging as the fastest growing emerging economies of the world.
"Two years after the BJP came into power there is change in India's economic situation. Under the leadership of Prime Minister Modi and Jaitley India today is the world's fastest growing major economy," Burns said, adding that India's inflation was moderated and that the Indian government was committed to reforms.
About two years ago, when the current government had taken over, the situation looked quite challenging and since then the global situation has not been helpful either, Jaitley said.  In the 21 months the key emphasis of the Modi government has been – decisiveness, consistency in terms of policy direction and transparency in functioning, he added.  "In terms of economic direction, this government is yet to commit a major mistake," Jaitley said.
Jaitley arrived in the US capital yesterday to attend the annual spring meeting of the International Monetary Fund (IMF) and the World Bank, in addition to meeting his Chinese and American counterparts.
During his week-long stay, Jaitley would also travel to New York to meet with private sector leaders with an objective to attract foreign direct investments to India.  
Last Updated Mar 31, 2018, 6:59 PM IST