Demonetisation: 3 simple ways you can go cashless
Net banking helps you do various banking activity and also make payments.
By using e-wallets you can get better returns for your money.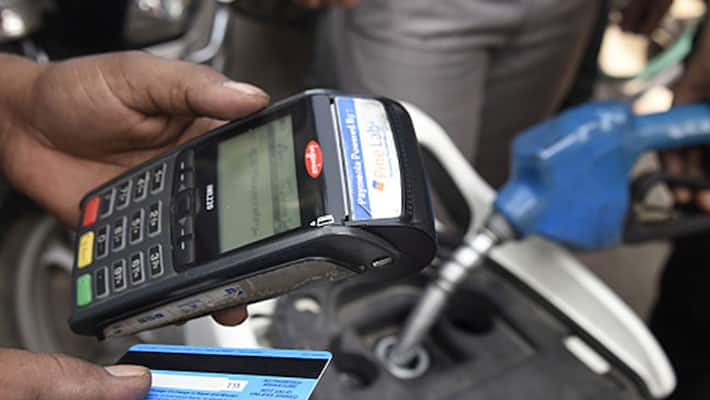 Since the demonetisation, India is facing a serious cash crunch situation, and we are still somehow finding it difficult to manage our day to day expenses. One of the reasons behind this economic move is to give a push to digital transactions, and the government has adopted various measures for the same including waive off of transaction charges via debit card till December 31, 2016. 
The urban India has means to go cashless as there as enough means and tools available for the same. 
Here are 5 simple ways that will help you adopt digital transaction in India: 
1. Net banking: 
If you have not yet activated your net banking, then you are seriously missing out on something important. Through net banking, you can keep a check on your account and do a number of banking operations without visiting your bank branch.
Apart from this, you can also make online payments for various transactions including shopping through e-commerce sites, purchasing flight and train tickets, and many other things wherever payment through net banking option is available. 
2. Card swipe:
Payment through card swiping has become a common facility available in most restaurants, grocery stores, shopping malls and other places. You can also get your metro card made or recharged using your debit or credit card. 
Since charges on credit card transactions have been waived off till December 31, 2016, make the most of this opportunity. 
3. E-wallets:
There are multiple e-wallets available through which you can do a number of things. There is PayTM, FreeCharge, PayUmoney, Mobikwik that are the popular medium of making payments, transferring money, and do quite a few things. 
The good thing about using the e-wallet is there is cashback, coupons, and a lot of other interesting offers hand to let go off. From ordering food to paying at restaurants, to buying movie and train and flight tickets, the e-wallets are good at many things. 
However, do not use e-wallets to park big amount of money since anyone who gets your smartphone can make any transaction using your money. These wallets lack security layers but are otherwise a good medium of digital transaction. 
Since cash has taken a back seat and it is still unclear when the situation will improve, it is better to adopt and get used to digital transactions. 
Last Updated Mar 31, 2018, 7:06 PM IST