Teachers' Day 2022: APJ Abdul Kalam to Aristotle; 7 famous quotes to share on Facebook and WhatsApp
Here are a few quotes of famous authors for Teacher's Day 2022 that you can share on Facebook, WhatsApp which truly describe the importance of teachers in our life.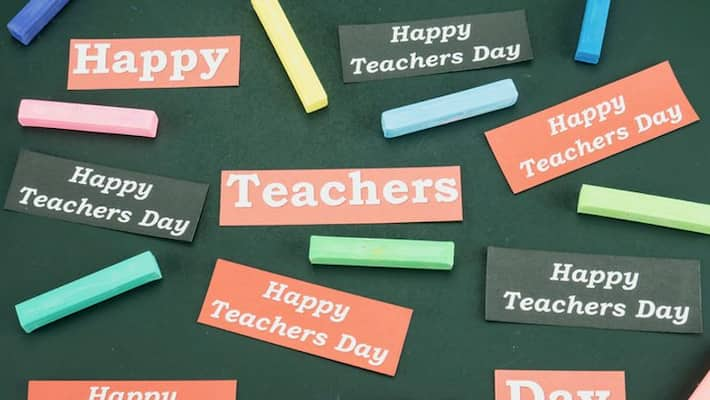 There is no denying that teachers are among the most significant people in our society. They offer kids a goal and motivate them to work hard and achieve in life. Teachers are the key factor in a child's readiness for the future since today's youth will be the leaders of tomorrow.
In India, Teachers' Day is observed on September 5 in celebration of teachers for their vital roles in influencing students' lives. Teachers' Day is observed worldwide on October 5 each year. It is observed to mark the anniversary of the birth of Dr. Sarvepalli Radhakrishnan, who served as both India's second president and first vice president and who had a passion for education.
Here is a look at 7 quotes by famous authors that truly describe the importance of teachers in our life:
"Those who educate children well are more to be honored than those who produce them; for these only gave them life, those the art of living well." - Aristotle 
"Teaching is a very noble profession that shapes the character, caliber, and future of an individual. If people remember me as a good teacher that will be the biggest honor for me." - A.P.J. Abdul Kalam 
"Technology is just a tool. In terms of getting the kids working together and motivating them, the teacher is the most important." - Bill Gates 
"There are two kinds of teachers: the kind that fills you with so much quail shot that you can't move, and the kind that just gives you a little prod behind and you jump to the skies." - Robert Frost
"Ideal teachers are those who use themselves as bridges over which they invite their students to cross, then having facilitated their crossing, joyfully collapse, encouraging them to create bridges of their own." - Nikos Kazantzakis
 "When you study great teachers, you will learn much more from their caring and hard work than from their style." - William Glasser 
"A teacher who loves learning earns the right and the ability to help others learn." - Ruth Beechick 
Last Updated Sep 3, 2022, 7:30 AM IST