National Cinema Day: MAI has announced to celebrate it on October 13th; ticket prices slashed to Rs. 99 flat
The Multiplex Association of India (MAI) and cinemas across India has decided to celebrate National Cinema Day on October 13, offering ₹99 movie tickets (excluding premium formats) with over 4000 participating screens and impressive box office results from previous years.Last year it was celebrated on 23rd September and movies like Brahmastra reaped huge benefits out of it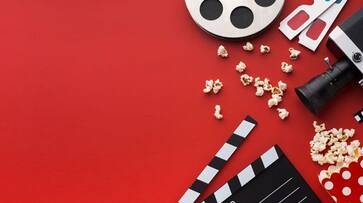 The Multiplex Association of India (MAI) and cinemas all over the nation are set to celebrate October 13 as National Cinema Day, offering movie tickets at the special price of ₹99 per admission. It's important to note that this offer will not be applicable to recliners and premium formats such as IMAX or 4DX.
This year, National Cinema Day festivities will take place across more than 4000 participating screens, featuring popular cinema chains like PVR Inox, Cinepolis, Miraj, Citypride, Asian, Mukta A2, Movie Time, WAVE, M2K, Delite, among others. Last year's event saw a remarkable turnout, with 6.5 million admissions on a single day, marking the highest-ever attendance for a single day in cinema history. Trade experts estimated that the box office collections for the day reached approximately Rs. 48 crore, spanning various languages, with tickets priced at Rs. 75. This year National Cinema Day will be celebrated on 13th of October.
In terms of specific movie performances on National Cinema Day, the mystery thriller "Chup: Revenge of the Artist" raked in a collection ranging between Rs. 2.75-3 crore on its opening day, which might have otherwise been considered its weekend earnings had it not been for the special occasion. On the other hand, the superhero flick "Brahmastra: Part One - Shiva" earned an impressive Rs. 8.50 crore, making it the second-highest third Friday collection for a Hindi-language film, following SS Rajamouli's "Baahubali 2: The Conclusion." It's worth noting that "Baahubali 2" was originally in Telugu and later dubbed in Hindi. "Brahmastra," starring Ranbir Kapoor and Alia Bhatt, recorded nearly 14 lakh admissions, which was only 20-25% less than its first-day admissions.
Last year, MAI commented on the overwhelming response to this one-day initiative, stating that Indian moviegoers had shown tremendous enthusiasm, with screenings starting as early as 6.00 am due to unprecedented demand for movie tickets. Audiences of all ages came together, and cinema operators across the country reported sold-out shows throughout the day, making September 23 the most well-attended day of the year.
The Multiplex Association of India (MAI) is a nationwide organization representing cinema operators. Its mission is to advocate on behalf of the cinema exhibition sector, working closely with regulatory bodies and industry partners nationwide to identify opportunities and address the various challenges faced by the cinema exhibition sector.
ALSO READ: World Rose Day: Day, history, significance
Last Updated Sep 22, 2023, 5:31 PM IST