Echoes of freedom: 6 memorable Indian Independence Day speeches by visionary leaders
Explore a compilation of powerful Independence Day speeches delivered by iconic Indian leaders that continue to inspire and resonate with the spirit of India's journey towards freedom. by Leona Merlin Antony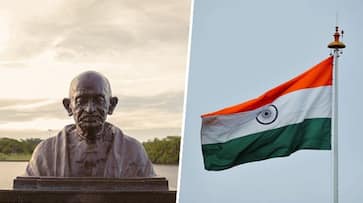 As the day comes to a halt, we realize Independence Day 2023 is also becoming another memory addition to our history. Independence Day is not only a celebration of the nation's sovereignty but also a time to reflect on the inspirational words of the leaders who guided the country towards freedom. While we contemplate the events of the day, let us take a look back at the words of promise and vision which still echoes in our heart.  Here are seven remarkable Independence Day speeches that have left an indelible mark on the nation's history and collective consciousness:
1. Jawaharlal Nehru - "Tryst with Destiny" (1947)
India's first Prime Minister, Jawaharlal Nehru, delivered this iconic speech on the eve of India's independence, outlining the promise of a new era and the dawn of freedom. His words, "Long years ago, we made a tryst with destiny, and now the time comes when we shall redeem our pledge," continue to resonate with the spirit of India's progress.
2. Mahatma Gandhi - Quit India Movement Speech (1942)
Gandhi's clarion call for the Quit India Movement urged Indians to demand the British to "Quit India." His speech ignited a wave of civil disobedience, strengthening the resolve of Indians to fight for their independence.
3. Sarojini Naidu - "The Might of India's Women" (1942)
Sarojini Naidu's speech highlighted the pivotal role played by women in India's struggle for freedom. Her words celebrated the strength, resilience, and determination of Indian women in shaping the nation's destiny.
ALSO READ: Independence Day 2023: History and Significance of Indian National Flag
4. Subhas Chandra Bose - "Give Me Blood, and I Shall Give You Freedom" (1944)
Netaji Subhas Chandra Bose's fiery words encapsulated his determination to liberate India from colonial rule. His speech encouraged the Indian National Army and inspired millions to rally for their motherland's freedom.
5. Dr. B.R. Ambedkar - "Annihilation of Caste" (1936)
Dr. Ambedkar's powerful speech, addressing the caste-based discrimination prevalent in Indian society, challenged the status quo and called for unity among the marginalized communities in the fight for independence.
ALSO READ: 6 spectacular features captured in independence day parade
6. Sardar Vallabhbhai Patel - "Unity of India" (1947)
As India embraced independence, Sardar Patel's speech emphasized the significance of unity and integration of princely states, contributing to the formation of a united nation.
 
Last Updated Aug 15, 2023, 5:33 PM IST