Diwali 2023 decor: Classic lamps to glass jar lanterns, illuminate your home, public spaces
Diwali 2023: Illuminate Diwali 2023 with a fusion of tradition and modernity. From classic diyas to whimsical glass jar lanterns, these seven decor ideas promise a dazzling celebration. Transform your spaces into a visual spectacle, blending timeless elegance with contemporary charm. Happy Diwali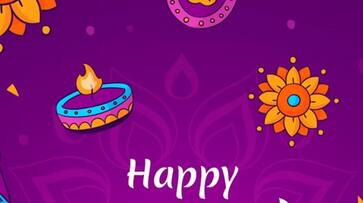 Illuminate Your Diwali 2023 with 7 Dazzling Decor Ideas
As the festival of lights, Diwali, approaches, it's time to infuse your home and public spaces with the warm glow of celebration. From classic lamps to creative glass jar lanterns, there are numerous ways to transform your surroundings into a visual spectacle. Embrace the spirit of Diwali with these seven illuminating decor ideas that combine tradition with modern flair.
Classic Diyas for Timeless Elegance
Begin the journey of Diwali decor with the timeless charm of classic diyas. These traditional oil lamps not only symbolize the victory of light over darkness but also add a touch of vintage elegance to your spaces. Place them along entryways, windowsills, or create intricate rangoli designs with diyas for a warm and welcoming ambiance.
Rangoli Patterns Enhanced with LED Lights
Take the art of rangoli to the next level by incorporating LED lights into your designs. Choose vibrant colors and intricate patterns, then outline them with LED lights to create a stunning visual effect. Whether it's a peacock, floral motifs, or geometric shapes, the combination of traditional rangoli with modern lighting will captivate your guests.
Floating Candles in Exquisite Bowls
Transform water features or decorative bowls into enchanting focal points by floating candles in them. Use bowls of varying sizes, add flower petals or colored stones, and let the flickering candlelight dance on the water's surface. This simple yet mesmerizing decor idea can be implemented both indoors and outdoors, creating a serene and magical atmosphere.
Mason Jar Lanterns for Rustic Charm
Bring a touch of rustic charm to your Diwali decor with mason jar lanterns. Fill these jars with fairy lights or traditional candles, and hang them around your home or in outdoor spaces. The warm glow emanating from these lanterns adds a cozy and inviting feel to your Diwali celebrations.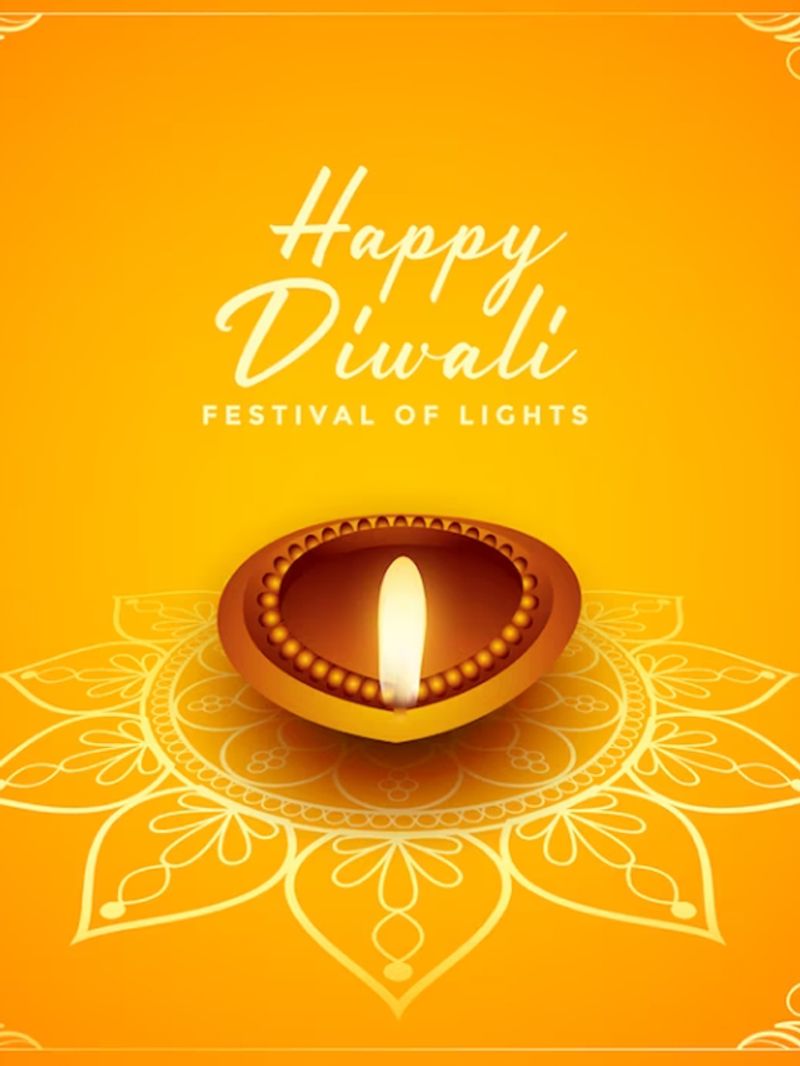 Hanging Paper Lamps for a Modern Twist
Combine tradition with contemporary design by incorporating hanging paper lamps into your Diwali decor. Choose vibrant colors and intricate patterns for these lightweight and stylish additions. Hang them in clusters at varying heights to create a visually dynamic display, infusing your space with a modern yet festive ambiance.
Fairy Light Canopies for Enchanting Settings
Elevate your Diwali decorations by creating fairy light canopies in key areas of your home or public spaces. Drape fairy lights over curtains, canopies, or pergolas to produce a captivating and enchanting setting. The soft, twinkling lights will evoke a sense of magic and wonder, enhancing the festive spirit.
Glass Jar Lanterns for Whimsical Elegance
Embrace whimsical elegance with DIY glass jar lanterns. Decorate glass jars with paint, glitter, or intricate designs, and place tea lights or LED candles inside. Scatter these lanterns on tables, shelves, or hang them for an ethereal glow that adds a touch of magic to your Diwali celebrations.
ALSO READ: Dhanteras 2023: Know Laxmi puja muhurat and important steps that you should take on this day
Incorporating these decor ideas will not only illuminate your home and public spaces but also create a memorable Diwali ambiance that blends tradition and modernity. As you prepare for the festival of lights, let your creativity shine as brightly as the candles and lanterns adorning your surroundings. Happy Diwali!
Last Updated Nov 11, 2023, 8:30 AM IST