Dhanteras 2023: Know Laxmi puja muhurat and important steps that you should take on this day
Dive into the traditions of Dhanteras, the precursor to Diwali, as we explore the Laxmi puja muhurat, significance of purchases, and the important steps to take on this auspicious day.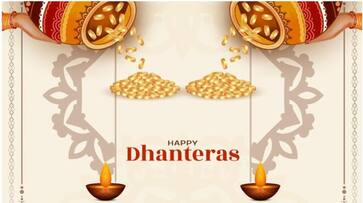 Dhanteras, also referred to as Dhanatrayodashi, marks the commencement of the five-day Diwali festival. The name itself signifies "Dhan" meaning "wealth" and "teras" denoting the "thirteenth day." Celebrated on the thirteenth day of Krishna Paksha in the Hindu month of Kartik, Dhanteras is dedicated to the worship of "Goddess Lakshmi" and "Lord Kubera." It holds great significance as people engage in the propitious practice of acquiring gold, silver, and new utensils.
Rooted in mythology, Dhanteras is intricately connected to the legendary episode of the churning of the ocean, known as Samudra Manthan. According to Hindu lore, Goddess Lakshmi emerged from the ocean during this churning, bearing gifts for the gods. Consequently, Dhanteras is revered as a favorable occasion to invite wealth and prosperity into one's abode.
Muhurat for Laxmi Puja
6:46 AM to10:57 AM
12:36 PM to 01:46 PM
4:38 PM to 6:03 PM
9:07 PM to 10:43 PM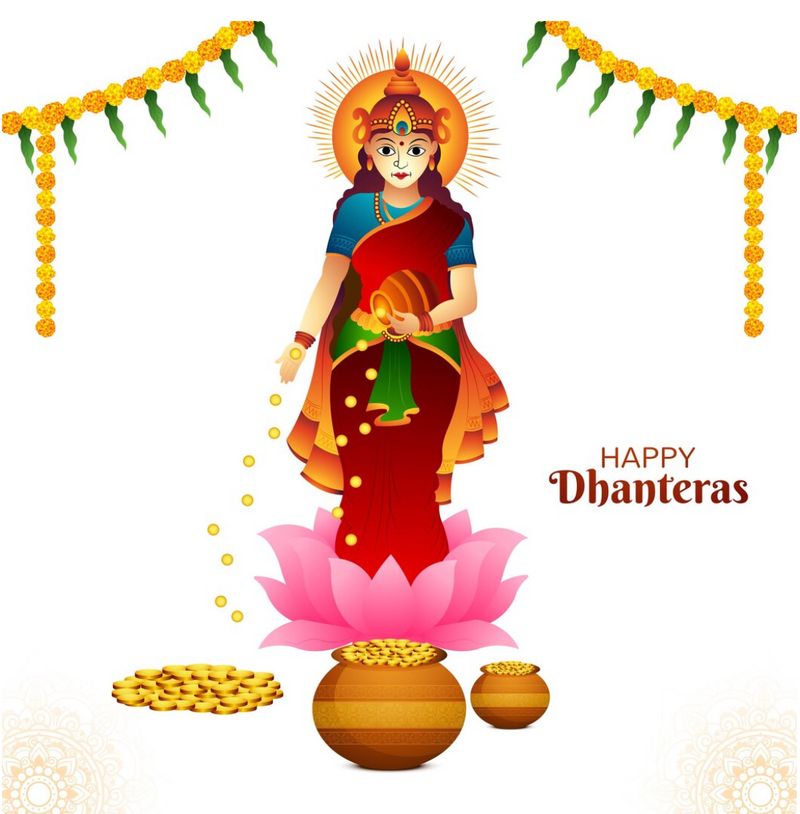 Importance of Shopping 
Besides the customary acquisitions of utensils and precious metals, purchasing vehicles, engaging in real estate transactions, and obtaining luxury and household items during the opportune time, the belief is that property procured on Dhanteras experiences a thirteenfold increase.
Things to buy on Dhanteras
Apart from gold and silver, acquiring utensils, vehicles, and Kuber Yantra on Dhanteras, buying a broom on this day is believed to invoke blessings from Goddess Lakshmi. In the event of being unable to make extravagant purchases, bringing home a bundle of coriander is considered pleasing to Mother Lakshmi. Gomti Chakra is also suggested as an auspicious item for acquisition.
Important steps to take on Dhanteras
Worshipping Lord Dhanvantari, Mata Lakshmi, Kuber, and Lord Ganesha on Dhanteras is emphasized.
Donations made on Dhanteras hold special significance, washing away sins from previous births.
To avoid financial scarcity, it is advised to make donations before sunset on this day, while refraining from donating white cloth, rice, sugar, and similar items.
It is believed that ailments can be alleviated by illuminating lamps both inside and outside the house on this day.
Additionally, worshiping animals on Dhanteras is said to provide relief from financial troubles.
ALSO READ: Happy Dhanteras 2023 Wishes: Greetings, messages, Facebook/WhatsApp quotes and status to share
Last Updated Nov 10, 2023, 2:08 PM IST