A cultural companion for Indian children
Gurucool founders say that their platform packages and delivers Indian history, culture, and wisdom in simple, attractive, and long-lasting ways.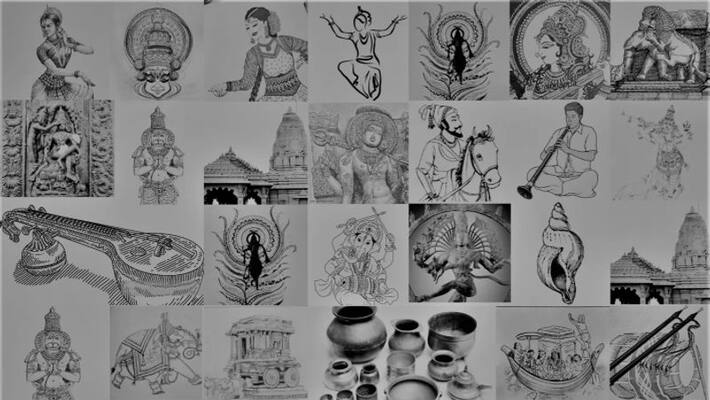 With an aim to present ancient India before children in a number of fun and exciting ways, a Chennai-based start-up is now offering a platform that serves as a cultural companion to them.
According to Gurucool, there is a great hunger among Indians today -- in particular among the urban middle class -- for content that packages Indian culture in interesting ways.
The start-up further noted that parents today are keen on introducing their children to the richness of Indian culture but find it hard to do so given their demanding work schedules and the numerous multimedia entertainment options that vie for their children's time and attention. 
Claiming that they fill this important gap, Gurucool founders state that their platform packages and delivers Indian history, culture, and wisdom in simple, attractive, and long-lasting ways.
Start-up firm Gurucool have also launched 'But Why?' -- a curated daily video series -- where experts from various fields answer questions from children on Indian history and culture.
The expert panel includes singer and composer Vinod Krishnan, award-winning author Roopa Pai, Vedic scholar and Harikatha proponent Vishaka Hari, author-activist Vijay Kumar, spiritually-inclined author and artist Annu Kalra and Hindu University of America researcher and visiting faculty Raj Vedam.
'But Why' is a compilation of 100 curious, cute, and very thought-provoking questions, with engaging, informative 2-4 minute answers from experts. 
The series has been popular with children but even more so among parents, who are exposed to new ways of feeding their children's curiosity. Another popular series of video essays covers an eclectic mix of popular and lesser-known events on India's cultural calendar. 
In recent months, this series covered Narada Jayanti, Adi Shankara Jayanti, and the Jagganath Rath Yatra; there was also an Indic twist to Father's Day. These were shared widely on family Whatsapp groups and spurred people to find out more about the people, stories, and events mentioned in them. 
Gurucool also has a series of very exciting things lined up in the near future. A new group board game called 'Sadana' will be launched shortly; Gurucool is working on school partnerships to take Sadana to as many classrooms across India as possible. Gurucool is also in the process of conceptualizing its own YouTube series of music videos for children with their own set of characters.
Last Updated Jul 26, 2021, 3:55 PM IST