Achieving supple skin for Durga Puja: A comprehensive guide
Durga Puja 2023: Achieving supple skin for Durga Puja involves hydration, a skincare routine, stress management, natural remedies, professional help, and positive lifestyle choices. These steps ensure a radiant look for the festive celebration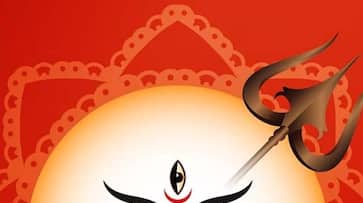 Durga Puja, a vibrant and auspicious festival celebrated with fervor in India, particularly in West Bengal, brings joy, devotion, and cultural richness. As you prepare to embrace this significant occasion, your appearance plays a crucial role in enhancing your festive spirit. One of the key elements to focus on is achieving radiant and supple skin. A luminous complexion not only boosts your confidence but also complements the traditional attire you'll be adorning during the festivities. In this comprehensive guide, we will discuss various steps and tips to help you attain supple skin before Durga Puja.
Hydration and Balanced Diet: Proper hydration and a balanced diet are the foundation of healthy and supple skin. Ensure you drink an adequate amount of water to keep your skin hydrated. Consuming a well-balanced diet rich in fruits, vegetables, lean proteins, and essential nutrients like vitamins A, C, and E can provide your skin with the nourishment it needs to appear vibrant and youthful.

Skincare Regimen: Establishing a consistent skincare routine is essential. Start with a gentle cleanser to remove impurities. Exfoliation should be done 1-2 times a week to remove dead skin cells. Following this, apply a moisturizer that suits your skin type to maintain hydration. Don't forget to use sunscreen daily to protect your skin from harmful UV rays, which can cause premature aging.

Sleep and Stress Management: Adequate sleep and stress management are often overlooked but crucial for healthy skin. Aim for 7-8 hours of quality sleep each night to allow your skin to repair and rejuvenate. Practice stress-reduction techniques like meditation, yoga, or deep breathing to prevent stress-induced skin issues.

Natural Remedies: Incorporate natural remedies into your skincare routine. Aloe vera, honey, and turmeric are known for their skin-beneficial properties. Aloe vera soothes and hydrates the skin, honey acts as a natural humectant, and turmeric has anti-inflammatory and antimicrobial properties. Create DIY face masks or simply use these ingredients in your daily routine for supple skin.

Professional Help: If you have specific skin concerns or desire a more immediate and noticeable improvement, consult a dermatologist or skincare professional. They can recommend treatments such as chemical peels, microdermabrasion, or laser therapy to address issues like acne, pigmentation, or fine lines.

Lifestyle Choices: Lifestyle choices significantly impact your skin's appearance. Avoid excessive alcohol and smoking, both of which can dehydrate and damage your skin. Regular exercise can promote circulation, giving your skin a healthy glow. Additionally, minimize your exposure to pollution and environmental toxins, which can lead to skin damage.
Achieving supple skin before Durga Puja involves a holistic approach. Start with hydration and a balanced diet, establish a skincare routine, manage stress, and explore natural remedies. When necessary, seek professional advice and make positive lifestyle choices. Following these tips will not only help you look radiant but also boost your confidence as you celebrate the joyous and vibrant festival of Durga Puja.
Last Updated Oct 19, 2023, 6:16 PM IST