Woman marries pizza because of her love for it

What started off as a joke, quickly spiralled into reality.

It started with a Facebook post where Christine opted to wear her gran's vintage wedding outfit, and captioned it as: "Wearing grandma's wedding dress lmaoooo . I'm getting married but it's to pizza.  Sorry bois I'm a taken woman ."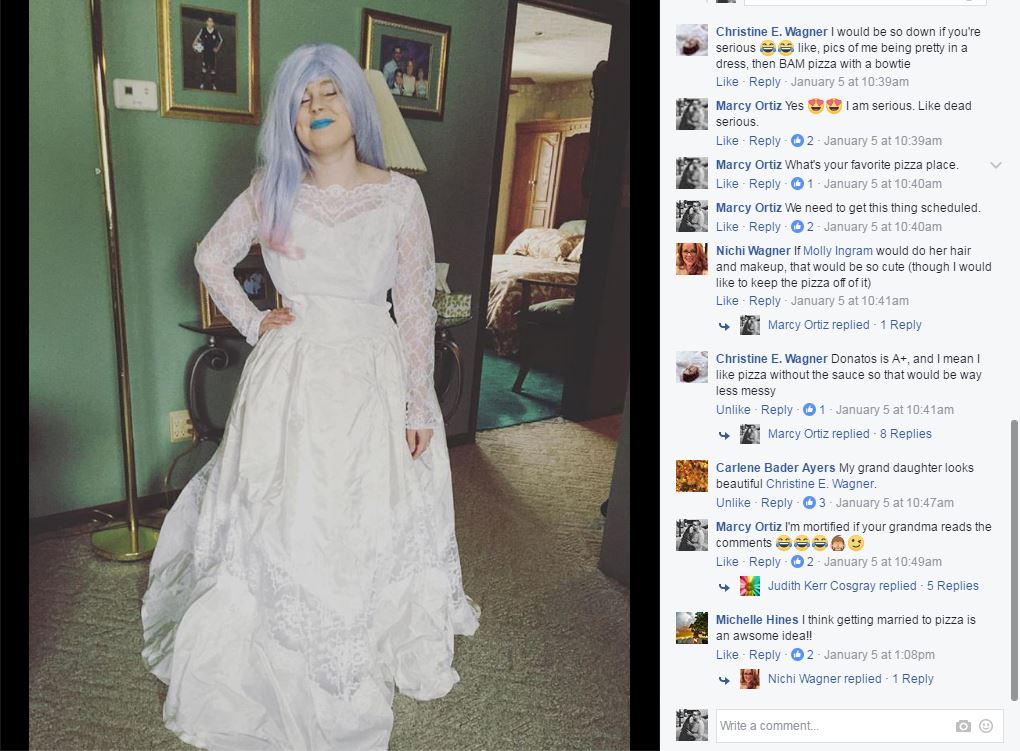 Image Source: .fearlessfreeseniors.com

Suffice to say her photo was a hit on Facebook, and her friends thought she should go the whole way to truly embody her love for pizza.And lo and behold, a photo shoot was arranged, replete with makeup, and a pizza with a bowtie
.
According to the Chive, Christine and her friends dreamt up the perfect wedding, which included a pizza wearing a Pokemon bow tie, a ring pop wedding ring, and one very lucky pepperoni pizza.
Image Source: .fearlessfreeseniors.com