This is what Maybelline's first male ambassador's father can teach us
Maybelline's first male model, Manny faces homophobic rant from a blogger
Manny Guierrez's father responds, and teaches a valuable lesson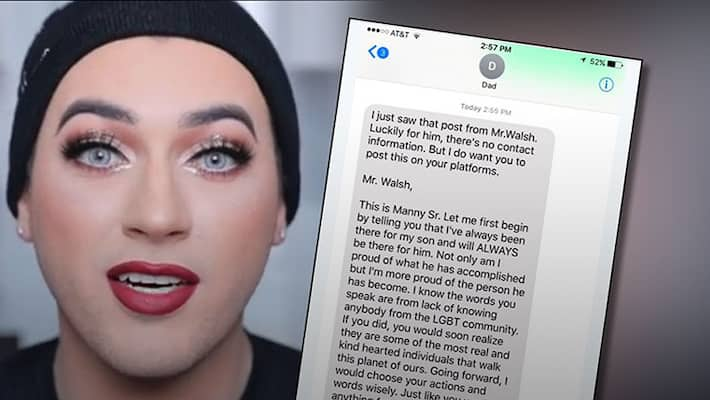 When Maybelline announced its first male ambassador - Manny Guierrez to be the face for one of its products, the move was heralded by many.
Yet, a blogger called Matt Walsh, chose to ridicule this in a tweet and wrote about it in his blog.  
 
The level of ignorance, homophobia and hatred (on the blog) is appalling and regressive. And then something beautiful happened - his father stepped in and posted this wonderful clapback.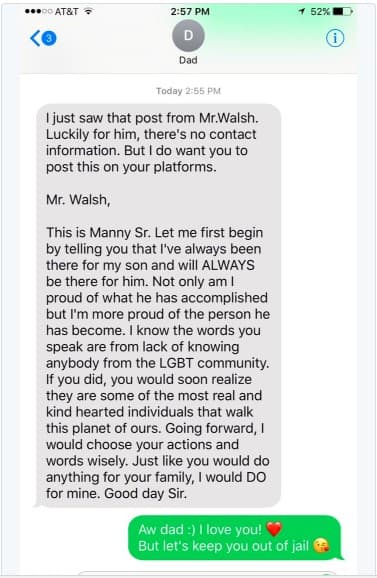 Manny's dad killing it with kindness:
Growing up is hard. And even more when you're battling with your sexual orientation especially in a climate of fear, hate and intolerance is a double whammy. And there's nothing more defeating when a parent's rejects a child's natural sexual identity. That's why it's so heartening to see Guierrez's dad come out all guns blazing.
Studies show that gay acceptance is on the rise:
Huffington Post reports that gay acceptance is on the rise over the last 20 years. "According to findings by social researchers at NORC at the University of Chicago and the LGBT think-thank Williams Institute at UCLA, acceptance rose an average of .9 percent annually by nation."

It's time do away with straight jacketed gender roles: 
The notion of what is considered manly or unmanly is a thing of a past. People should be able to do things that they enjoy without fear of judgement of what can be construed as "manly" or "unmanly". In fact, as a society we must become more accepting of people's life choices and not shun them because it does not prescribe with your views.
Live and let live. And love while we're at it.
Last Updated Jul 16, 2021, 6:20 PM IST