Rare and rusted key from the Titanic fetches $104, 000
Rare locker key from Titanic sold at an auction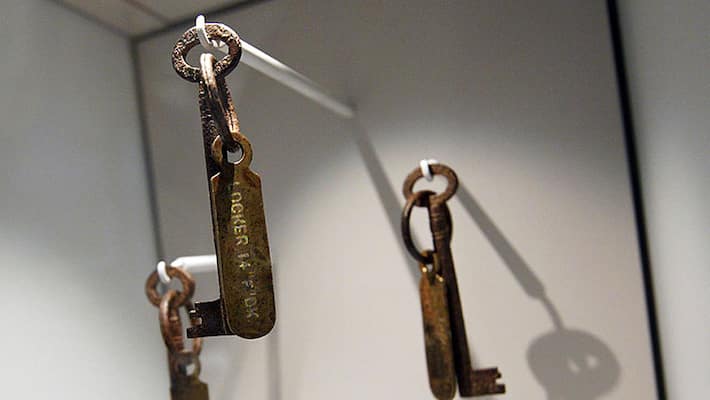 According to a Guardian report, "The key was used by Sidney Sedunary, 23, from Shirley, Southampton – a third-class steward and one of the 1,500 passengers and crew who died when the liner hit an iceberg in April 1912."
 
The key had a tag attached to it which said Locker 14 "F" DK.  

His wife was given the key when his body was recovered, and she kept it. She was pregnant at the time. They key remained with the family till the sale.
Henry Aldridge & Son, a Titanic memorabilia specialist, in England, sold this at an auction, apart from other items.
 
Last Updated Mar 31, 2018, 6:32 PM IST