The Adventures of Tintin is a big hit in India because it's been translated into Indian languages.
Indians who grew up in the 80s were fond of the comic book series as it stood as an alternative to other comics during that time.
Indian kids saw the world through Tintin's eyes as he travelled to exotic locations.
India is in eternal debt to Hergé, the Belgian cartoonist who created the popular comic series, The Adventures of Tintin. The titular character, Tintin, won his way into Indians' hearts even though he lives thousands of miles away in the French speaking nation of Brussels.
Anyone who grew up in the 80s will tell you that owning a Tintin comic was the highlight of their childhood. Why? Because Tintin isn't just a journalist, he's an explorer, a gentle human being with a lovely dog and most importantly, his friends have multiple skills that range from throwing up a stream of curses to losing their mind at the drop of a hat. Geniuses, that's what they are.
For Indians, these adventures exposed them to a world they were unfamiliar with, a world that didn't appear on Doordarshan. But of course, there were other reasons why Indians gobbled up the story lines, knew Captain haddock's infamous lines and found themselves wanting to sing and vreak glass like Bianca Castafiore. Here are just some of the reasons: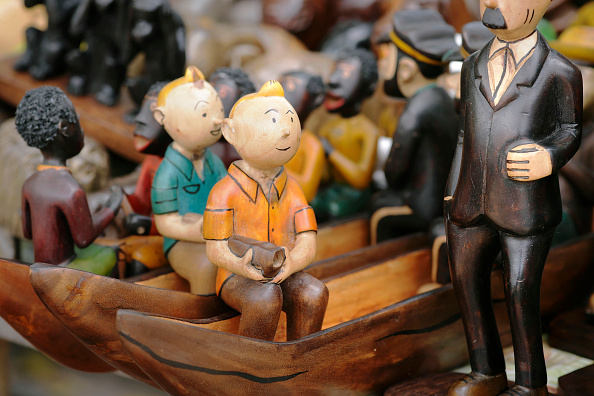 Tintin was translated into English, Bengali and Hindi
And for anyone who got tired of listening to the radio or watching TV, a comic book was available in a language that was easily accessible.
Tintin is like a travel book
Fans of Tintin have travelled to exotic locales by following Tintin and his friends. Indian kids read it a time when they had absolutely no knowledge of the Cuban revolution but began did get a peek at geopolitics of the time.
It was different from Amar Chitra Katha and Tinkle
Tintin literally had no competition. Indian kids grew tired of watching Mahabharat on TV and reading tales of Indian kings in Amar Chitra Katha. They were amused when Hergé introduced characters who had no moralistic agenda.
They felt proud to see India in the comic series
Tintin in Tibet and the Cigars of Pharoah made Indians watch India through the foreign eye. It doesn't matter that the cartoonist got it so wrong when he depicted Delhi in his famous comic book, Tintin in Tibet. Indian kids loved to see their motherland on a world stage.
Tintin books were always gifted by an uncle/aunt living abroad
Yes, as a kid living in 80s India, one had very limited access to comic books that weren't printed in the country. So of course every Indian kid held it as a novelty because it was an imported item.
Indians love geeks and Professor Calculus is our hero
Professor Calculus may be deaf and may introduce words that no one understands, but Indians absolutely love him. Why? Because he is the quintessential geek. Where would Tintin be without the genius of Professor Calculus's brain. That's a question we never want to confront.