Surviving the multiplex onslaught
Over the years, dozens of single screen cinema halls have shutdown in Bengaluru.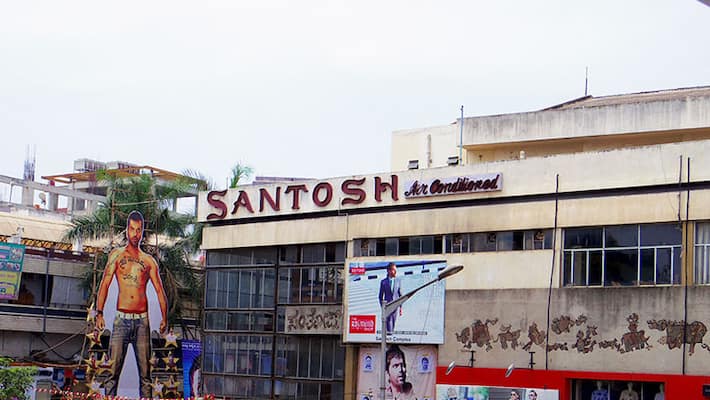 At a time when many single screen theatres are being closed to make way for multiplexes, few of city's old theatres still continue to give a stiff resistance to the multiplexes.
The city old-timers still feel nostalgic when they think about Himalaya, Alankar, HAL Cinema Hall, Kalpana, Sagar and Majestic - all single screen cinema halls that were demolished for the construction of commercial shopping complexes.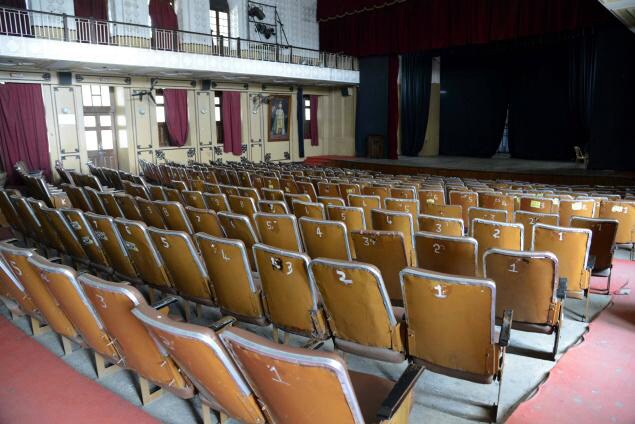 Similarly, Naga,  Pallavi, Lido, Shree, Ajantha, Adarsha, Maruthi, Galaxy, Plaza,  were also demolished to construct multiplex theatres along with shopping complexes. 
Despite the stiff competition, theatres such as  Navrang, Movie land, Kapali and Santosh have still managed to survived. Some, however, are slowly forced to move away from the single screens.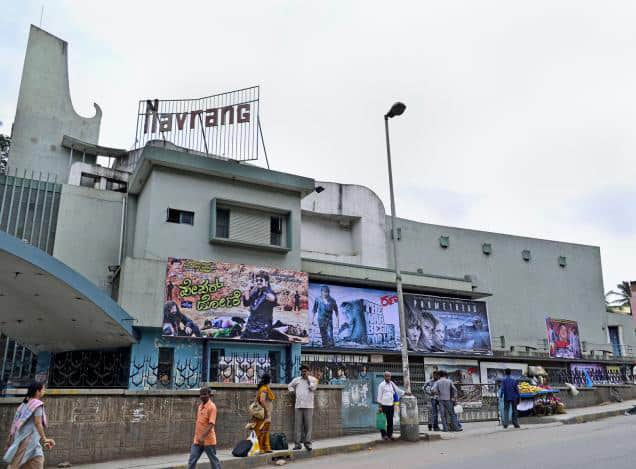 Navrang theatre has decided to renovate. "We have to change according to the demands and needs of people. Earlier also, we had plans to renovate. Due to multiplex screens, our collection for the day has become very less. We now plan to introduce Audi-1 and Audi-2," said a staff of the theatre.

The Navrang cinama hall is one of the oldest in the city. Both Bollywood and Sandalwood stars have once stood in the long queque here.
Movie stars such as Dr Rajkumar, Dr Vishnuvardhan, Ambarish, Ananth Nag, Shankar Nag, Uppendra, Shivaraj Kumar, Amitabh Bachchan , Salman Khan and Shahrukh Khan have all watch movies at this theatre.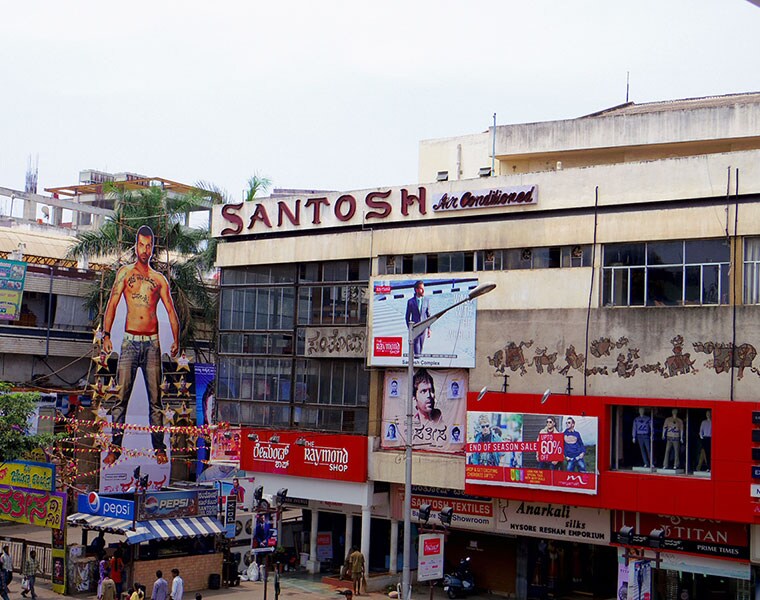 The foundation stone for Navarang was laid on June 30, 1961 and started screening movies from 1963. The first movie that was screened was Veera Kesari of Dr Raj Kumar. 
 "I work here as a maintenance person, we have seen change in entertainment, many people want to go to malls, but for poor they cannot afford, these theatres are the first choice," R Kumar, a staff said.
Little ahead in Majestic, Santhosh, Nartaki and Sapna on Mysore Bank Road near Santhosh in the same area, were established in 1974. 
Santhosh theatre has a seating capacity for 1214 persons, Nartaki and Sapna has 1034  seats respectively. Here the maximum rate for ticket is Rs 125.

"We provide snacks also for very cheap rate and the same cannot be expected at multiplex," said a staff from Santosh theatre.

By and large Kannada films are screened in these theatres. 

Thomas D'souza, Former President, Karnataka Film Chamber of Commerce observed that Karnataka has 1,260 theatres, now there are only 750 operational. "Many of these old theatres had to be closed as it lacked infrastructure and revenue that a multiplex offers," he said.
Last Updated Mar 31, 2018, 6:40 PM IST