Tim Peake breaks marathon record in space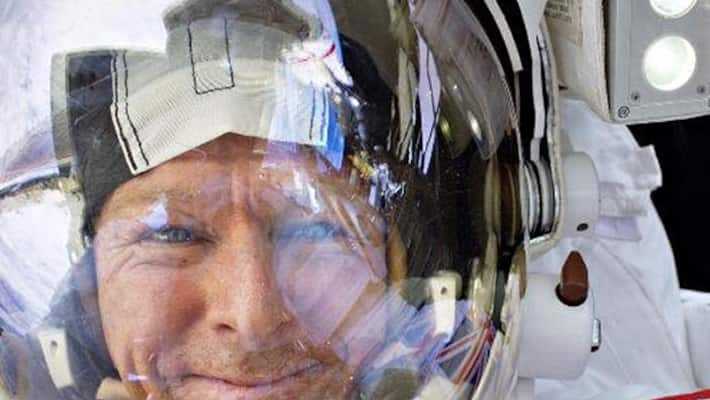 British astronaut Tim Peake made headlines after he ran a marathon in space on his treadmill, as thousands ran the London Marathon at ground level.
Peake ran the 42-kilometer race aboard the International Space Station, and clocked the race within 3 hours and 35 minutes.

This feat got him into the Guinness World Records for the fastest marathon in orbit. The 44-year-old astronaut is the second person to complete a marathon in space after US astronaut Sunita Williams who ran the Boston Marathon on the ISS in 2007. She clocked a time of 4 hours, 23 minutes and 10 seconds.
 
Just before the race kick-started, the astronaut sent a good luck video message to the competitors. Peake, who is four months into a six-month stay aboard the space station flagged off the race, and was one among more than 39,000 people running the marathon.
Peake is the first Briton to travel to the International Space Station. He has been in space since December 2015, and his stint in the space has generated considerable excitement in Britain.
 
You can watch him prepare for his space run here, and how he plans to do keep himself strapped to the treadmill here.
Last Updated Mar 31, 2018, 7:07 PM IST