This 112-year-old lady smokes 30 cigarettes a day!
Nepalese centenarian defies odds and health
Is 113-years-old, outlived most of her family members
Smokes 30 beedis a day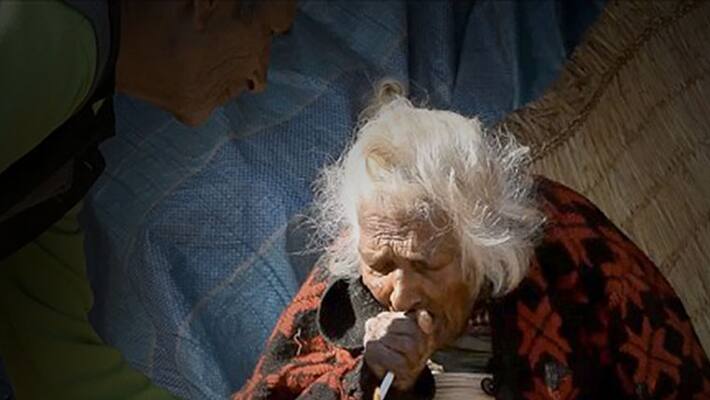 In the hills of Nuwakot, Nepal,  lives Batuli Lamichhane.  Born in 1903, she is 113-years-old.
 
Besides being one of the oldest living women, she's managed to outlive most of her family members. She had four children, of which only her 85-year-old son is the sole survivor among his siblings.
 
But that's not what sets her apart – she continues to live with an unhealthy habit – smoking.
 
She's been smoking since she was 17-years-old and continues to do so.  "I have been smoking for over 95 years. There is nothing wrong with smoking,' reports Daily Mail.
 
Also read: The oldest living person in the world turned 117
Her secret to longevity: an active and stress-free live "People of this modern age have too much stress. And those who do not work or are idle in their old age won't live long.  I don't really care how old I am. But I am old nonetheless. I have seen a lot of things change during my lifetime."
Last Updated Mar 31, 2018, 6:39 PM IST