Smart Key Box from Toyota will help you to start your car with a smart phone
Smart Key Box must be placed inside the car
User must sign up with the 'shared use facility' to operate it
The app is expected to secure lending and renting of vehicles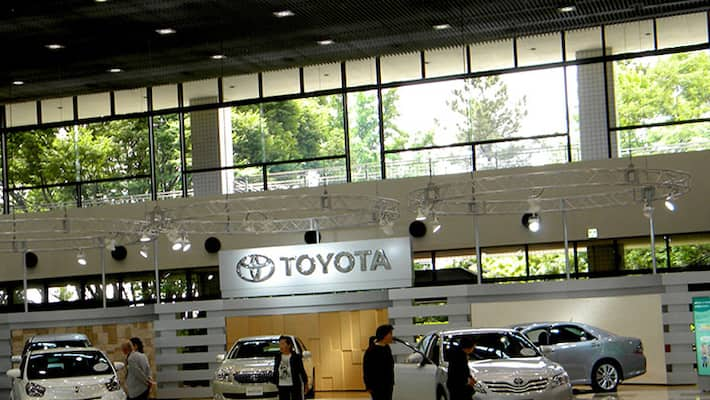 It's pretty frustrating to get locked out of a car, especially when you are in a hurry or don't have a spare with you. Japanese car maker Toyota has come up with a new application that lets people use their smartphones to unlock and start their car. 
 
The app - Smart Key Box- allows only those users who have previously signed up for the 'shared-use vehicle' facility to operate it. Toyota says that new app is a boon for those involved in car lending and renting business. It is a secure way to lend or rent your vehicle, a statement from the company said. 
 
The pilot programme will be launched in San Francisco-based car-sharing service Getaround in January and is expected to enter the market by October. The app also provides a peer-to-peer sharing facility which will facilitate the safe lending of cars. It works with the help of a cloud service in which an individual can be given access to a particular car for a set period of time. 
 
The Smart Key Box can be placed inside the vehicle, and this will facilitate engine start and door lock access. The app also allows the user to connect to Mobility Services Platform, the cloud-based system of Toyota, and handle payments and schedule loans. It also facilitates individual business functions like leasing programmes and vehicle management systems. 
 
However, the company has no plans to launch the app in India soon and aims to install the software in its cars sold in the United States and Japan by 2020. 
Last Updated Mar 31, 2018, 6:58 PM IST