How to shoot the supermoon like a professional
Tonight, the world will witness a record-breaking supermoon in 68-years
The next will be seen in 2034
Here are some professional tips to take this picture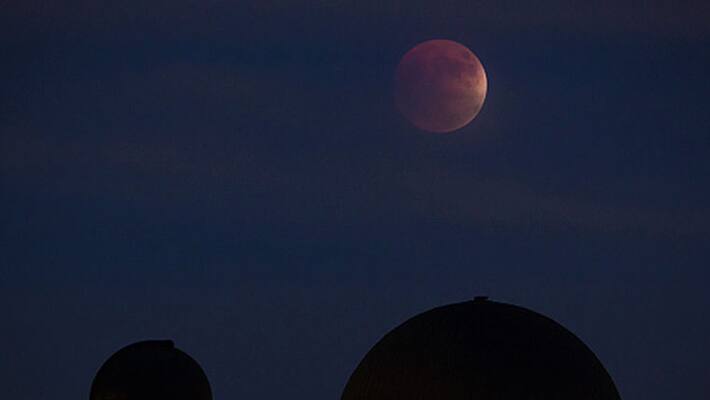 Here's your chance to take a picture of the record-breaking supermoon; a once-in-a-lifetime opportunity. Follow these 5 useful tips, including some from NASA senior photographer, Bill Ingals.
1. Location, location, location: Like all things business, location is the key to your success. Head to an elevated spot. In the event you can't opt for the hills or any elevated spot, go to a place where it's less likely to be polluted.
2. Research: What's the point of reaching a pre-designated place, only to find out you're too late. Arm yourself with the timings of the moon, and capture it in all its glory. In India, one can expect to see this record-breaking supermoon, which is going to 30 percent bigger and brighter than average at 7.22pm.
3. Clean your lenses: That's a no-brainer, really. Always clean your lenses to avoid blurry and unsightly images.
4. Utilise a tripod: And, yes, this includes shooting on your smartphone. "Think about being in an urban area where it's a little bit brighter," says Bill Ingalls, NASA's senior photographer. Adds he, ""You're not going to get a giant moon in your shot, but you can do something more panoramic, including some foreground that's interesting,"
5. Juxtapose your image:  To get the best shot, always have a landmark or building in mind. Says Ingalls, "Don't make the mistake of photographing the moon by itself with no reference to anything. Instead, think of how to make the image creative—that means tying it into some land-based object. It can be a local landmark or anything to give your photo a sense of place."
Last Updated Mar 31, 2018, 6:39 PM IST