Shobhaa De body shames Kate Middleton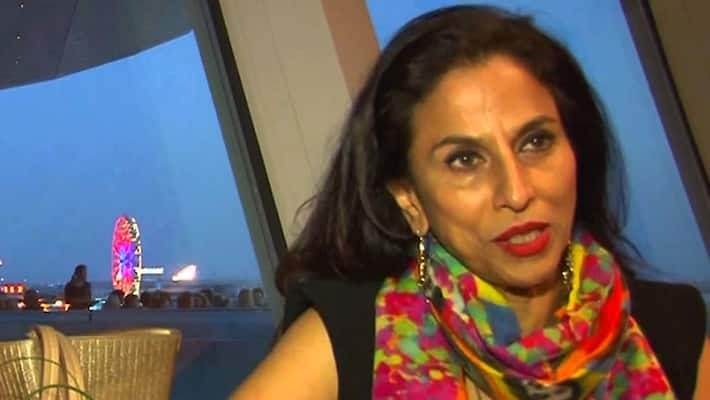 Writer and columnist Shobhaa De skinny shamed Kate Middleton, the Duchess of Cambridge, who was in India, by saying that "A saree needs curves. A saree demands a derriere and Kate has none." The British royal couple were in the country on a seven-day trip to strengthen the ties with India and Bhutan. They met the young entrepreneurs of the country, paid homage to the victims of the 26/11 terror attack and spent time with the underprivileged children of Mumbai. But what made news was the Duchess having an upskirt moment and her un- pedicured feet. 
Shobhaa De too decided to comment on each and every dress that Kate wore for different occasions in her latest write up about the royal couple's visit to India. Here is what she wrote about the Jenny Packham royal blue gown that she wore at the Bollywood Charity Gala- 
"Honestly, there is a busy gali right behind the Taj Mahal Palace Hotel (where the royal couple stayed in a modest 700-pounds-a-night suite), which is crammed with beaded, chakachak outfits much like this one. It has always catered to Arab tourists and used local embroidery-walas to create glam abayas that made sure the ladies stayed appropriately covered up. Perhaps Kate's stylist mixed up the destination. Honey, the Duchess, was in Mumbai, not Abu Dhabi."
She then went a step ahead and decided to body shame the Duchess by saying that "khair, let's count our blessings, ji. Kate has skipped wearing a saree. Her waist is perfect for crinoline ball gowns from "Gone with the Wind". But a saree needs curves. A saree demands a derriere. Kate has none. Thank God, some misguided fashion guru has spared her and us so far. Now, I am keeping my fingers crossed she isn't polite enough to say "Okay" to advisers who may want her to wear a lehenga during the ultimate photo-op in front of the ultimate Monument to Love - the Taj Mahal."
However, what surprises is that the opening line of her article totally contradicts with rest of the content which says "Funny. Nobody is interested in what the luminous and radiant Duchess of Cambridge had to say during her whirlwind trip to India. But everybody wanted to know what she would wear during her packed schedule. Fashion hawks scrutinised, deconstructed and dissected each royal frock as if the future of what's left of the empire depended on the length of her hemline or the fit of her carefully selected outfits."
Last Updated Mar 31, 2018, 6:39 PM IST