Say no to binge drinking on New Year's Eve
New Year's Eve parties are all about music, dance and binge drinking.
Binge drinking has instant side effects like vomiting, dizziness, headache and more.
In long-term liver damage, blood pressure, and brain damage can also be caused by binge drinking.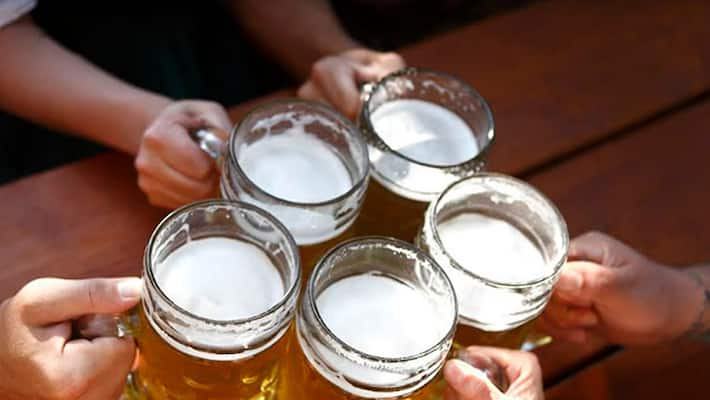 This is that time of the year when partying is all about no holds barred with unlimited music, dance and binge drinking. The first two is all fun and no harm, but the last one can end up being the trouble maker as it might lead to fatal consequences. 
There is no set definition of binge drinking, but it means consuming an excess amount of alcohol in short span of time to get intoxicated sooner and quicker. In India, it is also about testing someone's individual alcohol consumption limit by making them drink in quick succession. 
Binge drinking has short as well as long-term effects that you may regret later in life. For example, a fatal accident after New Year party while going home or alcohol poisoning or vomiting and so on and so forth. 
Here are the short-term impacts of binge drinking you should know before going out and partying on New Year's Eve:
Vomiting
Severe drowsiness
Headache
Altered behaviour
Seizures
Irregular heart beat
Breathing difficulties
Blackouts
And many other conditions depending on the overall health and fitness condition of the drinker.
The long-term effects are:
Alcohol poisoning
Blood pressure
Liver disease
Nerve damage
Brain damage 
And much more.
Apart from the health related issues, there are many other issues that binge drinking can lead to including putting the life of others in danger. 
The motive is to enjoy the occasion, bid farewell to a year and welcoming the new year, and not to do anything that you might end up regreting later on. 
Last Updated Mar 31, 2018, 6:41 PM IST