JK Rowling best story-teller of our times: Jeff Kinney
Jeff Kinney calls JK Rowling the best story teller of our times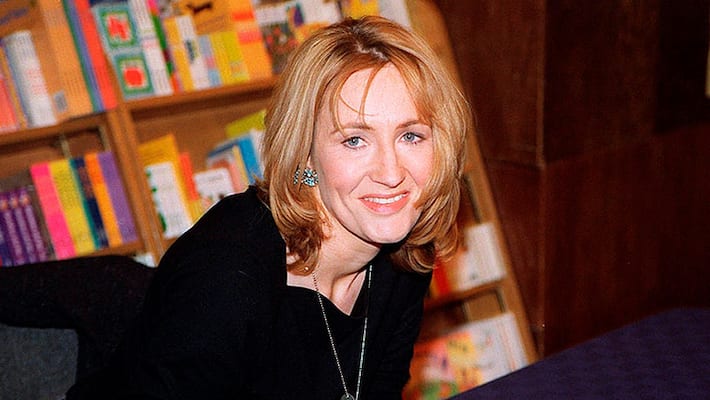 For Jeff Kinney, who penned the popular coming-of-age series 'Diary of Wimpy Kid', J K Rowling is the "best story-teller of our times".


Kinney, who delivered the Penguin Annual Lecture 2016 here last evening, said it was for Rowling's 'Harry Potter', that he had to break a self-imposed promise of not reading anything while writing his first book.


"While writing the draft of my first book, I made a pact of not reading any other book. But I allowed myself one exception, and that was J K Rowling's 'Harry Potter'. Undoubtedly, she is the best storyteller of our generation," he said.

The 45-year-old writer shared how his experience of being "rejected" as a cartoonist for newspaper, turned him into one of the most successful children's book writers.  "I dreamt of becoming a newspaper cartoonist, but was rejected everywhere. It was after three years of that, that I thought of writing children's books. 


"I realised that I was not a great illustrator, but a good joke writer. So, I started penning down the funny things that happened with me in my childhood for my book. It took me eight long years to come up with my first book," he said.  Having penned books that are filled with caricatures and illustrations, the author said that he always turned to comics for "knowledge" and images were "little islands" that he swam to.


"All my knowledge came from comic books. The text books have always been too dry for me. So it was the images that helped me, they were the little islands I could swim to. I have them in my books, thinking the same for my readers," he said.


The lecture also saw the author drawing different expressions of his most popular characters like the protagonist Greg Heffley and his best friend Rowley Jefferson.  "Majority of my characters are pretty much simple and similar when you draw them. It's just a line and a pen stroke here and there, that makes all the difference in their appearance and expression. Now when I am drawing, you can see the similarities on your own," he added.  But the author failed miserably when it came to drawing cartoons with his eyes closed.


"I was asked by someone that having drawn these cartoons thousands of times, can you draw them with your eyes closed?

Well, I think both of us have got our answers now," the author quipped.  Explaining why all books in the 'Wimpy Kid' series have "217 pages" and not a page more or less, the author said he liked his books to look "exactly the same when resting on bookshelves".


The writer, who said that he takes "one month to write a manuscript" and "six months to complete an illustration", also shared his "writing method".  "I am always looking for new ways to write jokes. So first of all I write 350 jokes, and it takes me around five months to do that. Then I go for really long walks, sometimes for four hours or more for fresh ideas," he said.


Visiting India for the first time, he also talked about a Delhi boy named Pranav who lost his life to a rare disease. The author has dedicated 'The Diary of a Wimpy Kid - The Long Haul' to him.  "I remember having so many wonderful discussions with him. I have dedicated 'The Long Haul' to him. The very first page reads 'To Pranav'," he said. 

Excited about the soon to come movie adaptation of 'The Long Haul', he said, the book was his favourite among the series.  Talking about how many more books he would add to the series, Kinney said he would like Greg to "finish 20 years".
  

 "Characters like Charlie Brown completed 50 years. Greg has only been here for nine. So, I really hope I can get it to 20 years," he said.
Last Updated Mar 31, 2018, 6:45 PM IST