Ravi Shankar an inspiration: Latvian saxophonist Artis Simanis
Riga Saxophone Quartet saxaphonist Simians praises Indian musicians
Pandit Ravi Shankar is his favourite artist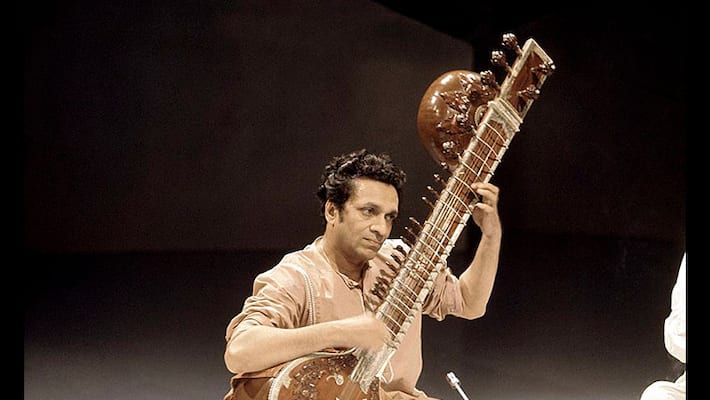 Simanis, on his maiden trip to India with his Quartet, says the country has its own unique musical traditions.  "Some of the Indian musicians are breathtaking. Sitar maestro, Ravi Shankar is an inspiration and all time favourite
of mine. I organise a music festival in Riga, it happens every second year and we have had Indian saxophonists and some excellent drummers in the festival earlier," Simanis told PTI in an interview.


 When asked whether he found any similarities between Indian classical music and the European music, the musician said, "The improvisation that comes from Indian musical instruments and music is on of the of the basics that we find difficult to develop with other musical instruments. It is one of the amazing things about Indian music."
 

Simanis, however, believes that despite the differences of form, music has a common language worldwide.  "Music has that essence which brings together people from different cultures, it is about meditation, the feelings and most amazing thing about music is that it connects people beyond the difference of the language so there are no borders for music," said the musician.
The Riga Saxophone Quartet made its debut in 1992. It marked the beginning of a new era for academic saxophone music in Latvia.  Simanis, currently a professor at the music academy in Latvia, started his journey with playing clarinet but later shifted to saxophone as he saw more opportunities in it.  "I have been experimenting with sax ever since I started my group. We wanted to take it away from traditional Jazz. Now we compose contemporary, and classical Latvian music. We string orchestras with other musicians to present the best of this instrument to the audience," said  Simanis.
Simanis said the journey was difficult initially but they have come a long way.  "I had a difficult journey in the beginning of the quartet since we started with giving concerts for children in schools and playing in churches," said the musician, who has been awarded the 'Latvian Great Music Award' – the highest form of recognition in Latvian music.  "Our quartet introduced classical Latvian music in Latvia. Playing saxophone in church was a really new concept in those days. In the beginning, it was hard and slowly and slowly we flourished," says the musician.  The quartet was in the city on the invitation of the Embassy of the Republic of Latvia.
Last Updated Mar 31, 2018, 6:55 PM IST