Rare Iznik tile at Bonhams London sale
Iznik was an established centre for the production of simple, domestic, earthenware pottery
This rare tile dates from 1580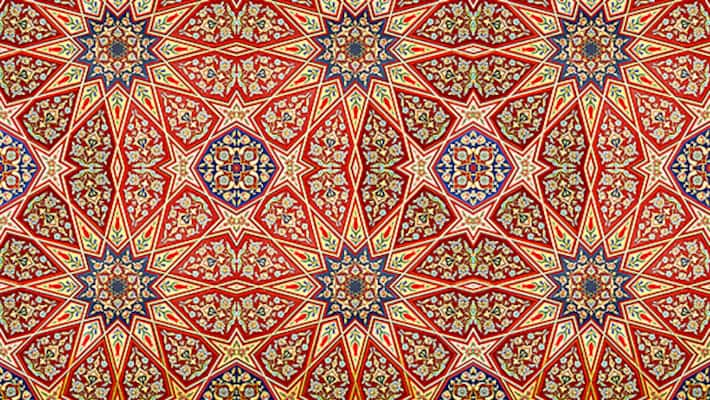 Estimated at 25,000-35,000, the tile dates from 1580. It is unusual in the application of the chrome black outlines that seem to have been painted on top of the glaze before it was fired and are used to emphasise the form of the decorative elements.

"This is a very intriguing tile. I have never seen one like it. The maker may have been aiming for a novel effect or perhaps he simply got distracted and forgot to complete the outlining before applying the glaze and then rectified his oversight afterwards. Either way, the effect is very striking," says Oliver White, Bonhams Head of Indian and Islamic Art.

The antiquity is part of a selection of tiles from Iznik, Kashan and other major pottery centres in the Islamic world.

Located in modern day Turkey, Iznik was an established centre for the production of simple, domestic, earthenware pottery when craftsmen began making stonepaste objects on the demands of the Ottoman Court.

These were initially decorated with traditional arabesque patterns combined with design elements taken from Chinese blue and white porcelain.

The sale also features an extensive array of relics from India and the Islamic world, including two other Iznik tiles - one from 1560 (estimated at 12,000-15,000) and another from 1570 (estimated at 8,000-12,000).

A fine Iznik rimless pottery dish from the same period (estimated at 15,000-20,000) will also go for auction.

Iznik pottery flourished throughout the 16th century reaching its golden era between 1560 and 1600. The artform gradually became more fluid with less symmetrical designs and changing colour palette that incorporated pastel shades of turquoise, sage green and pale purple. By the end of the century, bolder colours like red and emerald green had been introduced.

However, a series of catastrophic fires, combined with an economic slump across the Ottoman Empire at the beginning of the 17th century, affected both production and demand adversely.
Last Updated Mar 31, 2018, 6:36 PM IST