Book on artist Raja Ravi Varma in upcoming auction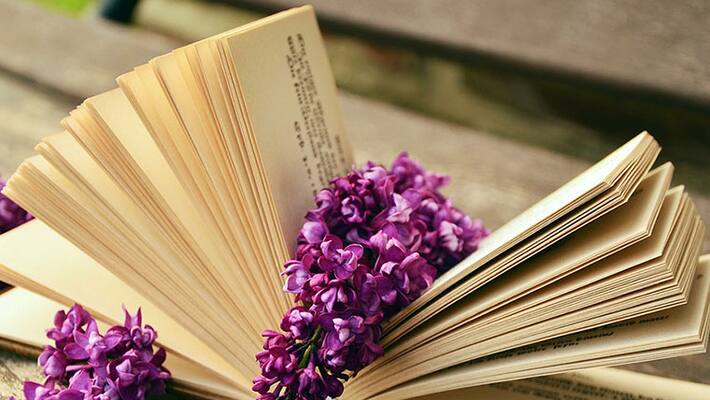 The 'Ephemera on Indian Art' online sale on May 17 - May 18 by StoryLTD, a platform under auction house Saffronart contains the first-ever book on an Indian artist - on Ravi Varma, published in  Allahabad during his lifetime, auctioneers said.  The 51-lot collection also covers a range of Bengal School artists besides offering material on Sher-Gil, Souza, Husain, Keyt and Hebbar. Chughtai, Sadequain and some other Pakistani artists are also represented.

Leading the sale is a collection of 64 volumes of Marg's magazines on the arts, from January 1947 to June 2013, and estimated to fetch between Rs 4.5- Rs 5 lakh.  "Many of the early magazines are coveted for path-breaking articles by influential writers of the time, and are no longer available," auctioneers said.  'Poet of the East and Chugtai', an interpretation of philosopher Iqbal's verses published by Abdur Rahman Chugtai, a painter from Pakistan, published at ruinous expense by the artist himself and signed by Chugtai's son is estimated between Rs 3- Rs 4 lakhs.

"The presentation copy features lush illustrations by Chugtai, famed for his unique painting style that combined Islamic art traditions and Art Nouveau," auctioneers said. Estimated between Rs 1.5 lakhs to Rs 1.7 lakhs, is a collection of monographs and catalogues on Akbar Padamsee, Jehangir Sabavala, S H Raza, Ram Kumar, Tyeb Mehta and Shiavax Chavda from the 1960s to the 2000s.

 Among the catalogues is a 1958 catalogue on Raza's exhibition held at the Galerie Lara Vincy in Paris.  Other highlights include a set of 41 publications by Lalit Kala Akademi, and out-of-print books on artists including Thomas and William Daniell, Raja Ravi Varma, The Tagores, Nandalal Bose, Jamini Roy, Chittaprosad, Amrita Sher-Gil, F N Souza, M F Husain, Bikash Bhattacharjee, Sadequain, and Zainul Abedin.

StoryLTD's says its aim with such an auction is to address the needs of a growing collector base for books and create an arena for collectors to expand and enrich their art  collections, by making such scholarship available to them.
At the previous two book auctions hosted by StoryLTD several lots sold at nearly seven to ten times their upper estimate. 
Last Updated Mar 31, 2018, 7:03 PM IST