Popular weekend getaways near Bengaluru
Are you looking for a fun weekend getaway?
But you don't want to go too far?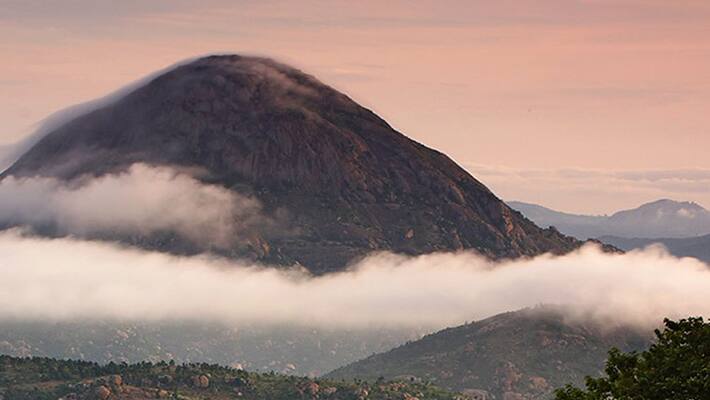 All work, no play, makes Jack dull and boring. Bengalureans working in the IT sector know what it means to pull long hours, and so they are constantly on the look to escape the hustle-bustle of the city life. After a long tiring week, a short break can rejuvenate one's soul.
For the tired and weary souls, Asianet Newsable has some popular destinations around Bengaluru that make for perfect weekend getaways.
 

Nandi Hills
 
Nandi Hills which is situated in neighbouring Chikkaballapura district is just 60 km away from the city and is hardly 1.5 hours drive away. The state tourism department has its guest house, there also private resorts and hotels nearby. It is ideal for those who want to trek and soak in the beauty of a charming sunrise. 
"There is bus facility from Majestic that leaves at 7 in the morning and at 5 pm the bus returns. The department also has made parking arrangement for cabs and two wheeler. With international airport close by, these place is in demand from tourists," kmssaid Ravi Kumar, Station Officer, Nandi Hills.
Savandurga
Those interested in rock climbing and trekking will find Savandurga in Ramanagar district an ideal destination. It is much sought after by techies as they yearn for some adventure which this place offers. This place is 70 Kms and will take roughly 1.5 hours to reach. It has many small caves worth exploring.
Ramdevara Betta
Another famous location is Ramdevara Betta, it was also called Shamsherabad during Tippu Sultan's rule. It is 50 km away and it was here that the famous scene Gabbar Singh's sequence from Bollywood movie Sholay was shot. The locals also revere the place as they believe that Lord Hanuman took birth in Ramnagar. The destination has direct bus connectivity from Bengaluru.
Bheemashwari 
For those who love water sports like fishing and boating, try Bheemashwari fishing camp. The place is about 106 km away and it will take roughly 2 hours drive. The place also has nature camp and lodging facility by Jungle Lodges, operated by Karnataka tourism. If you are lucky you can even encounter wild beasts. 
Last Updated Mar 30, 2022, 8:27 PM IST