Emma Morana was born in 1899
She has been witness to many milestones in her life including both World Wars and the recent record-breaking supermoon
She turned 117 on November 29, 2016
she Is a Guinness record holder
Secret to long life is eggs everyday and cookies

Emma Morana from Italy has lived to tell many a tale, one would imagine. 


Not only is she a surviving person from the 1800s (born in 1899), but is also the oldest living person to date.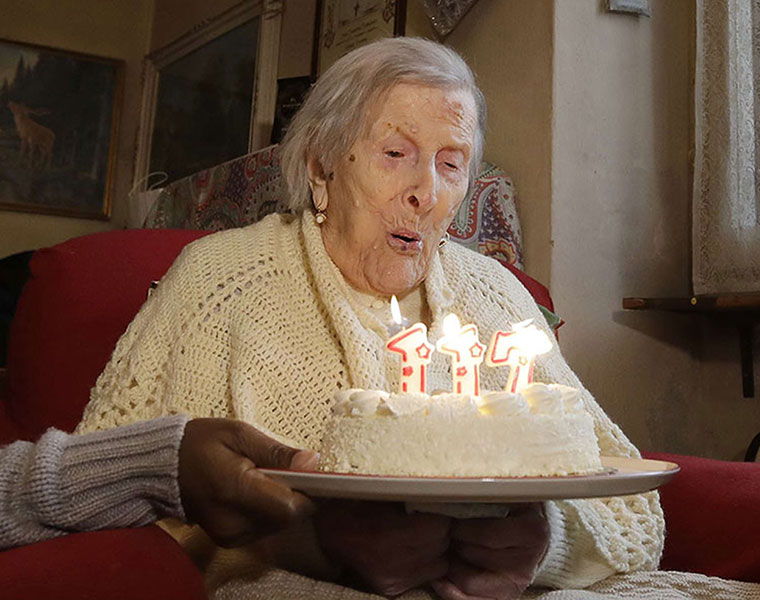 Some of the milestones that occurred during her decade-spent life include both World Wars, the invention of the television, pop-up toasters, jet engines to the more recent smart phones and the giant-sized record-breaking supermoon.
 
She turned 117 on November 29. Her secret to her longevity - eggs and cookies. According to a report by Mashable, "I eat two eggs a day and that's it. And cookies. But I do not eat much because I have no teeth." ​
Happy belated birthday, Emma!