Is this the worst day of this man's life?
Man accidently creates a domino effect and destroys LCD TVs worth £5000
CCTV captures the horrifying moment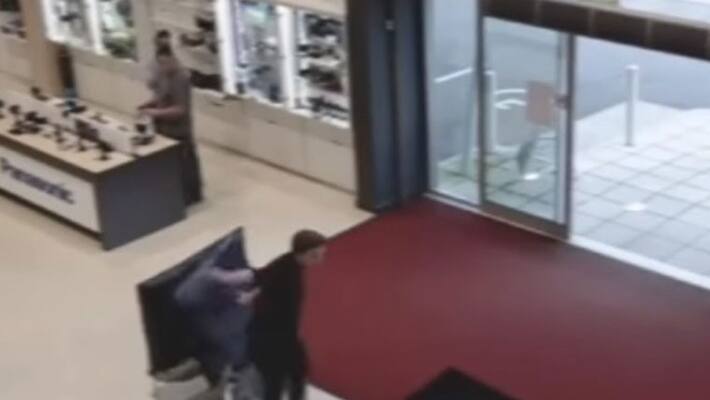 A CCTV footage at an electronics store called HBH Woolacotts in England captured this unsuspecting customer accidently knocking over 4 LCD TVs.
The sheer horror on both the customer and employees face encapsulates the gravity of what just happened.
It started off rather innocuously; a customer goes to browse the TV section.  As he bends to inspect the telly, it topples backwards knocking the TV behind it.
Stunned by what just happened, the horrified customer takes a step back, only knock out the two TVs behind him, as the employee equally stands in shock.
We're guessing he's never going to look or approach TVs again!
Last Updated Mar 31, 2018, 6:49 PM IST