Over 600 magicians to attend 'Magic Asia' in Hyd on Nov 19
Magicians from India and around the world meet for a convention
Scheduled for Nov 19, 2016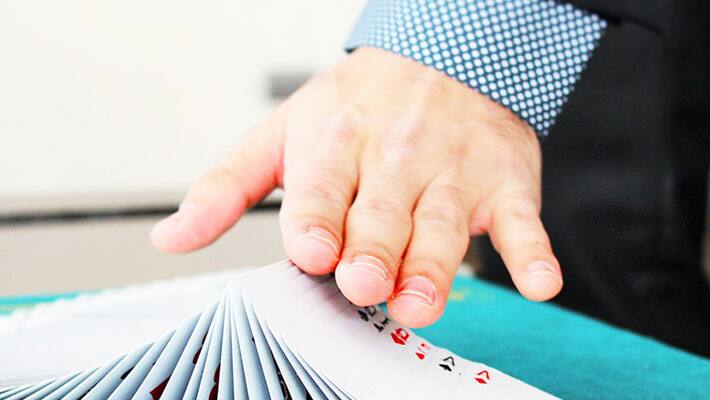 The two-day convention will be inaugurated by Union Tourism and Culture Minister Mahesh Sharma.  Telangana Deputy Chief Minister Mohd Mahmood Ali, state ministers N Narasimha Reddy and A Chandulal are among the dignitaries who will attend the inaugural session, Magicians Academy president Samala Venu said here today.


"22 magicians from foreign countries, including 10 Asian countries, will participate along with 600 Indian magicians," Venu said, adding, "We will organise workshops, shows and competitions. The magicians will compete for medals of Magic Asia (gold, silver and bronze), cash prizes and certificates."     


A day prior to the convention the magicians will also perform in a show for the public at Hari Hara Kala Bhavan here, he added.
Last Updated Mar 31, 2018, 6:47 PM IST