Watch: Lion sneaks up on an unsuspecting leopard
Unsuspecting leopard gets the shock of his life
The two big cats: a lion and a leopard have a face-off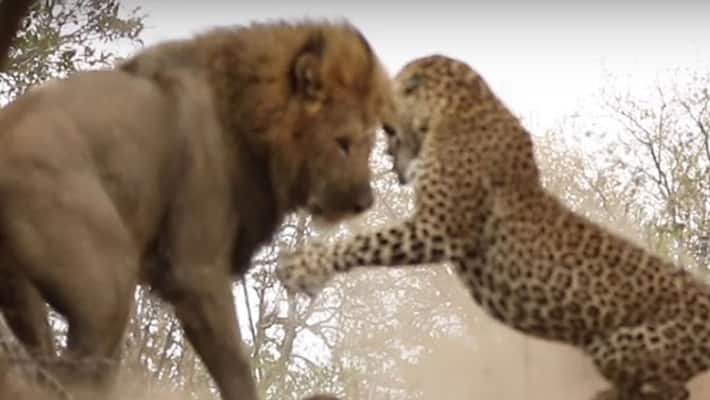 In a moment of vulnerability, this leopard let his guard down and decided to doze off.
 
Unbeknownst to him, a male lion decides to show who's boss.
 
This incident took place at beyond's Kirkman's Camp in the Sabi Sands. According to the YouTube uploader, Kruger Sightings mentions that Matthew Poole  a 26-year-old professional guide watched this exciting scene unfold before their very eyes.

"By far, the rarest sighting in my guiding career!" Matthew said, whilst adding, "Can you imagine if these 2 dominant males came together'. It seemed as if my words weren't cold because shortly after that the male leopard went to sleep and the lion started to stalk him from the other side of the river."
Last Updated Mar 31, 2018, 6:37 PM IST