Kitchen museum to showcase India's culinary traditions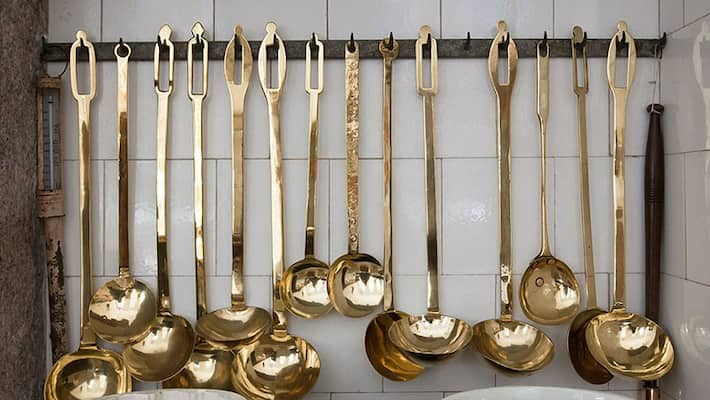 For at least 15 years, the Amritsar-born chef has been collecting pots and pans besides other utensils from India for the upcoming "one-of-its-kind" museum in Manipal, Karnataka. "It is a very big project I want to preserve all of our country's rich culinary history. There is no other place in the world, believe me, which has such diversity. And what better way to do it than with food," says Khanna on his visit here recently.

The MasterChef India judge and celebrity face of Junoon, a modern Indian flagship restaurant in New York with a branch in Dubai, has been with anthropological zeal scouring for old kitchen utensils during his visits to India and emerging with finds that he says will "make one cry with joy."

 "You can find in my treasure trove vessels from Kashmir, Jammu, Pune, Hyderabad, Kochi, the list goes on. For the past 15 years whenever I visited India I have been carrying a piece of it back in the form of kitchen utensils. Be it ladles, colourful rolling pins for making chappatis, measuring cups or a huge variety of tea strainers from different regions of the country," says Khanna.

A graduate from the Welcomgroup Graduate School of Hotel Administration, Manipal University, the chef wanted to repay his alma mater and tied up with it for the $4 million 'Culinary Arts and Culinary Museum'.  For the groundbreaking ceremony held recently, Khanna invited the now over 80-year-old Ganghadhar Rao, under whom Khanna used to learn art and sculpting. "This is my guru dakshina to him. Long time ago when I was a student in Manipal, I used to visit him at his shop on the roadside and learn from him, his family was my real family then.

"After leaving the campus I lost touch with him. Some time ago I came down from the US to Udipi but got to know that he had moved from there after his home was demolished in a road widening exercise. It is only recently that we managed to get in touch," Khanna says.
The idea for a museum came to Khanna after he started living in the US, which he says has over 5,000 museums.  "There is a museum in the US to showcase how the computer was invented, somebody has put together one on the origin and developments of making glass. It is fascinating to know how the glass in your hand has been made. They have spent billions of dollars to showcase their culture and I thought our children too need to understand their heritage and culture," says the chef.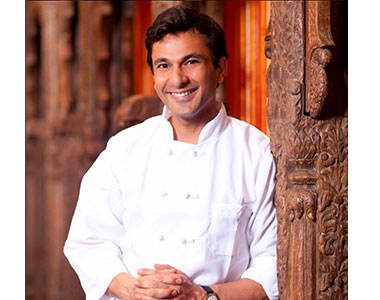 Image source: 
https://www.instagram.com/chefvikaskhanna/
The 44-year-old boyish looking chef is upset over society turning to mass produced goods. "We have become a fabricated society where everyone's 'bartans' are similar, everyone has the same spice boxes.
 
Where is the character in them, we are one of the oldest society and in terms of design and ideas we have so much to offer to the world," says Khanna.  For now the treasures collected by Khanna, which include plates from Goa made by the Portuguese while they were here, an over 100 year old ladle with an iconic design used to serve devotees in a temple, an yesteryear seed sprinkler, an ancient samovar (tea pot) and others have been stored in a godown and will go into the museum, which is expected to be open by 2020.
"The idea is to have a living museum, to be continuously updating its collection. For some time we displayed utensils in my New York restaurant and we had patrons who donated their generations-old vessels to add to the collection. It has become unstoppable now this obsession and I want the world to see our rich heritage," says Khanna.



For someone who has made a living out of his passion for cooking, food knows no boundaries.  "Food is more powerful than politics it knows no borders everybody loves food," says the chef who is now looking forward to releasing his documentary 'Kitchens of Gratitude' featuring different religions of the world at the Cannes International Film Festival in May.

Image Source: Pixabay
Last Updated Mar 31, 2018, 6:50 PM IST