It is extremely difficult to find lenders who will give you a loan when you have no credit history, but it is not impossible
If your bank has also rejected your personal loan application, don't fret as you still have a few options when it comes to personal loans
Your credit score reflects how well you have treated your credit in the past. It is one of the most important factors that lenders consider while evaluating a loan or credit card application. But what if you don't have a credit score? Without a credit history, will lenders sanction a loan? It is extremely difficult to find lenders who will give you a loan when you have no credit history, but it's not impossible. Since loans are at the discretion of the bank, you might get a personal loan from your bank based on your existing banking relationship. However, if the bank approves your loan, the maximum loan amount will be lower and the interest rate higher. If your bank has also rejected your personal loan application, don't fret as you still have a few options when it comes to personal loans. To learn more, read on.
NBFCs
If your bank has rejected your personal loan application, approach NBFCs. NBFCs (Non-Banking Financial Companies) are entities which don't have a full banking license. They mainly offer bank-related financial products, such as investments and loans to consumers. Since they usually target customers with low or no credit score, they are more flexible with credit scores than banks. You may try your luck with them to meet your loan requirements. Also, the personal loan interest rates which NBFCs offer will be higher than the rates offered by commercial banks.
Peer to Peer Lending
Peer to peer lending, also expressed as P2P lending is yet another option for you to get a personal loan. Peer to peer lending is a debt-financing method that allows investors or lenders seeking for high returns to connect with individuals who are in need of loans. The platform matches lenders and borrowers on the basis of a lender's risk-taking ability and a borrower's creditworthiness. They generally give out loans of small amount and most likely don't ask for security from loan applicants.
Since P2P platforms connect borrowers and investors online, they run with lower overheads and resultantly offer services cheaper than what traditional financial institutions have to offer. There are over 40 peer-to-peer lending platforms in India that are helping a large section of people who have been failed to qualify for loans from banks. When a borrower applies for a loan, he/she may get it full or a portion of the expected loan amount. In case the complete loan amount is not sanctioned, he/she can reach out to other investors to fund the remaining loan amount.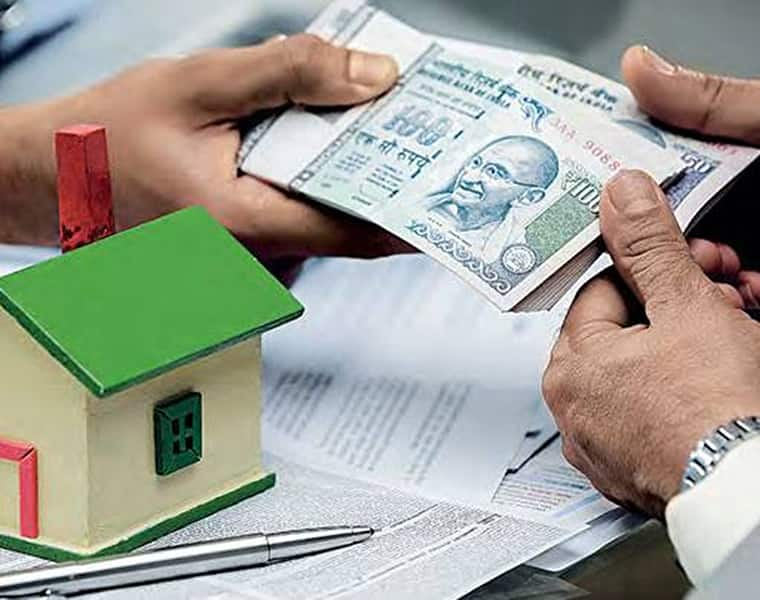 Other alternatives besides personal loan
Secured loans
A personal loan is an unsecured loan, which implies that it does not require a borrower to pledge security or collateral to borrow money. If you're not getting unsecured loans from lenders, consider applying for secured loans. In secured loans, borrowers need to pledge some assets such as gold and property as a security for a loan amount. If you ever happen to default on your loan, the concerned lender will take over the collateral or security that the borrower had pledged at the time of loan and sell it to recover the loan amount. This is also one of the major reasons why secured loan lenders don't give your credit score much importance when considering loan application. In addition to this, the rate of interest on secured loans is way lower than the rate of interest offered on unsecured loans. You can use a loan EMI calculator to check the difference between the rates on offer in case of different types of secured loans.
The secured loan you can apply for depends on what asset or security you're ready to pledge to your lender. Some of the secured loans that you can apply for are categorised on the basis of collateral, which is given as follows:
Indians have an affinity for gold and therefore it is no surprise to find gold jewellery lying in almost everyone's houses and bank lockers. If you too have a good amount of gold lying in your house, this is your opportunity to make use of it to fulfil your financial requirements. Loan against gold is a great option for everyone in dire need of money as it involves low rate of interest, simple process and quick disbursal. For banks/institutions, it usually takes around 2 - 24 hrs to process this loan. You don't need to worry about your gold as it is safe with the lender. You can get your gold back as soon as you repay the entire loan amount to the lender. Borrowers can expect to get 60% - 85% of the gold value as a loan.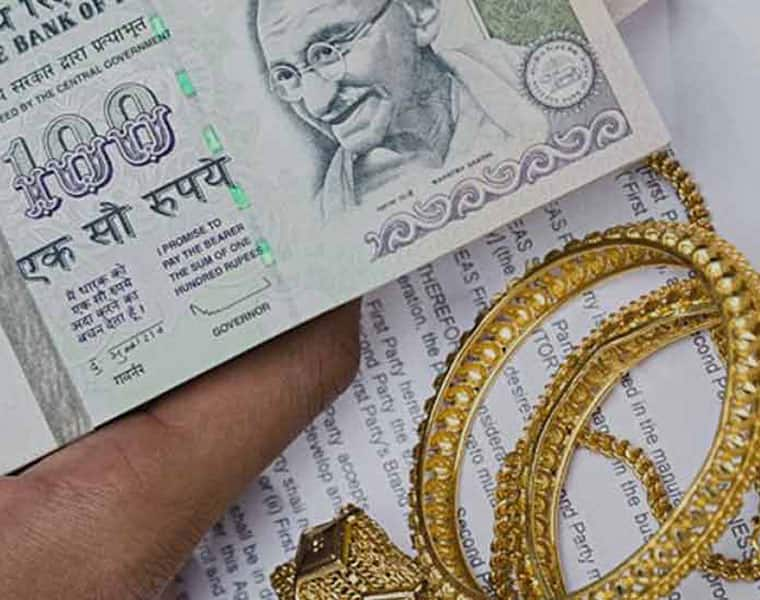 Loan against fixed deposit
Loan against fixed deposit is another provision by banks that you can make use of when you don't have a credit score. If you have a fixed deposit that you do not want to break prematurely, you can take personal loans against it. There is no fixed amount or percentage on the amount that can be sanctioned by banks. However, banks usually disperse 70% - 90% of the deposited amount to borrowers. If we talk about the interest rates then it is usually from 2 to 2.5% above the interest paid by the bank on the deposit, which again varies from one bank to another. Most banks do not charge a penalty in case of loan foreclosure and processing fee. The term of repayment is also usually the term of deposit itself.
Loan against securities is another facility provided by banks to customers who need money urgently. This type of loan gives you an opportunity to take care of your financial needs without liquidating your investments. It allows you to get quick liquidity on your investments, while earning returns on them. Most banks provide this facility on demat shares, mutual fund units, fixed maturity plans (FMP), exchange-traded funds (ETF), insurance policies and savings bonds. The loan amount and interest rates depend from one bank to another and also on the value and type of securities that you plan to pledge.
As the name suggests, loan against property (LAP) is a secured loan in which your residential or commercial property is used as collateral. In this type of loan, banks usually offer 60% - 70% of the value of the property to borrowers as a loan. Loan against property is better than a personal loan as it offers loan at a comparatively lower rate of interest. Also, unlike gold loans where gold jewellery are deposited with the lender and you do not get them until you repay the entire loan; in LAP, you can continue using a mortgaged property for residential or commercial purposes while you are repaying loans. Loans against property are convenient to avail from banks and NBFCs and easy to repay due to the relatively low interest rate.
Last Updated Mar 31, 2018, 6:35 PM IST