A hotel complied with a male guest's bizarre request.
The establishment left this note for a couple who was to spend a weekend there.
Hotels always have a set of rules that guests have to comply with but in a bizarre turn of events, one male guest asked the hotel to make up a new rule. The result? The room became a "no sex room."
The hotel left a notice for guests on the side table. The note read, "This is a strict NO SEX ROOM. It is imperative that you do not engage in any form of intercourse. Thank You and happy cuddling."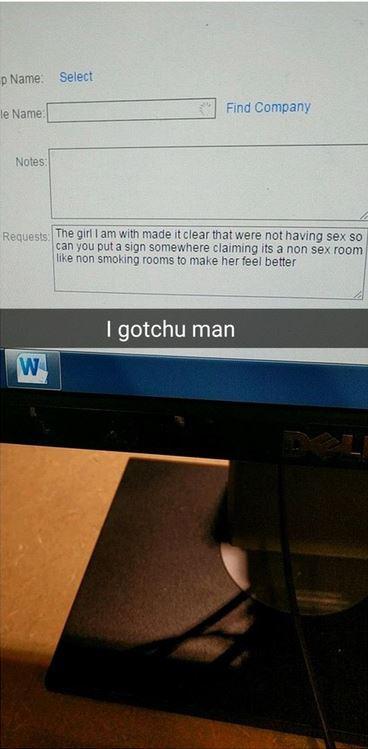 When this notice went viral on Reddit, many were left wondering why the hotel would take such an extreme step. However, their doubts were later clarified by the male guest who said the notice was placed in his room on purpose.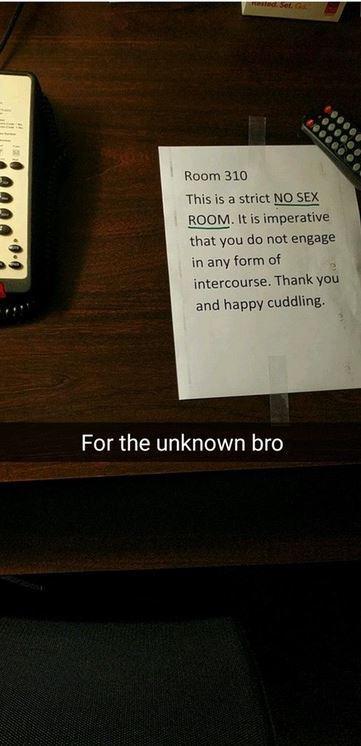 He said he'd asked the hotel to place it there after his girlfriend told him that they wouldn't have sex on their getaway. According to him, he wanted his girlfriend to feel comfortable and also wanted her to know that he respected her wishes.