Do you know of India's famous serial killers?

Serial killers, by nature, are ruthless cold-blooded murderers who derive a sadistic satisfaction from killing innocent people.
 
We've all heard of the famous western serial killers like Ted Bundy, Charles Manson, and Jack the Ripper among others. In India, too, we've had homegrown serial killers that have made the news, and shocked the nation with their gruesome atrocities.
 
Here are seven famous Indian serial killers who will give you the chills.
 


1. Who: Nithari Killers   
 
 Surinder Koli 

When: In 2006, the skulls and skeletons of children were discovered at Nithari, Noida. The accused were a businessman called Moninder Singh Pandher, his co-accused, and his manservant Surinder Koli. Koli confessed to his crimes of raping and killing minors and even eating their remains. Pandher was named as a co-accused, and charged under the Immoral Trafficking Act.  
Status: Koli was given a life sentence in 2014 (it was previously a death sentence). Pandher was recently released from jail after serving 7 years.   
 
2. Who: Raman Raghav
 
Image Source: IMDB

When:  Known for bludgeoning pavement dwellers in the 60s, Raman "Psycho" Raghav, was no stranger to the prisons having been convicted for robbery earlier. However, he managed to get away with these horrific murders because there was no evidence. But his luck ran out in 1968 when a massive search operation was done. Raghav confessed to killing 35 people between '66 – '68, although there is likely to be more. Popular indie and Bollywood director, Anurag Kashyap, made a movie on Raman Raghav called Raman Raghav 2.0 with Nawazuddin 
Status: Dead. He died of a renal failure in 1995.




3. Who: Stoneman Killers
When: Roughly between the period of 1985 – 1989, a series of murders began to take place. In Kolkata, 13 people were found to be brutally murdered in their sleep (1989). Similarly in Mumbai, 12 murders were committed (1985 – 87). The modus operandi was death by a large stone.
Status: Police were unsuccessful in solving these murders


 
4. Who: Cyanide Mallika
When:  Mallika used to befriend unsuspecting ladies between 1999 - 2007, and according to livemint, "lure women who were facing domestic problems and advise them to conduct a special pooja to get rid of their problems. Under the pretext of conducting the pooja, she took them to a temple on the city's outskirts, hired a room and administered cyanide to them before escaping with their cash and jewellery. "
Status: Was initially charged with a death sentence, but was later changed to a life imprisonment. Fun fact: Her next door neighbour in jail is Sasikala


 
5. Who: Cyanide Mohan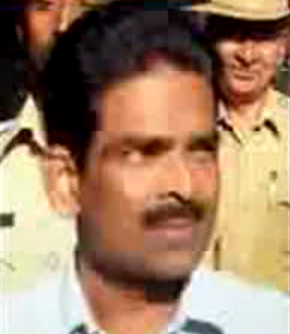 Image Source: YouTube


When: This former primary school teacher between the years of 2005 – 2009 killed 20 victims. His modus operandi would woo young women in their early 20s with the promise of marriage. But would instead have sex with them the previous day, and poisoned them with cyanide later. After which, he would escape with their jewellery.
Status: Finally nabbed by the police in 2009, he was sentenced to death in 2013.
6. Who: Charles Shobraj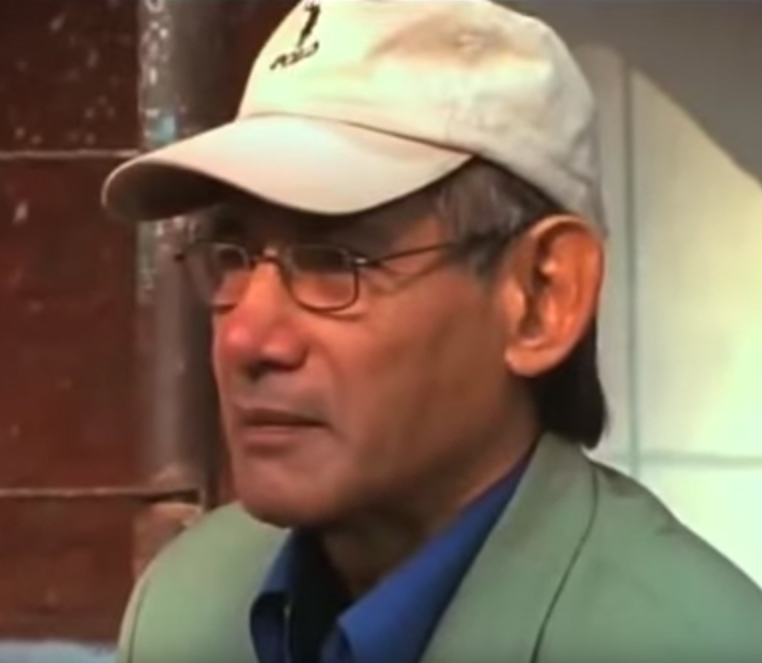 Image Source: YouTube

When: Of mixed heritage (Indian and Vietnamese) Shobraj is considered to be a psychopath, and goes by many a moniker like: The Serpent or Splitting Killer, but his most popular sobriquet was "the bikini killer". He engaged in robbery and smuggling before moving onto killings in the 70s. He is said to have killed at least 20 women.  In 1986, he escaped from Tihar jail by drugging the guards, but was captured later, and released in 1997. He was convicted in 2014 in Nepal for the 1975 murder of another woman. He was recently in the news for marrying his translator after being introduced by a common acquaintance
Status: Life imprisonment
7. Who: Auto Shankar
When: He targeted young women by kidnapping them and then killing them by either burying or burning their bodies. He did not act alone, but had a gang with him, one of whom was his brother who went by the name Auto Mohan. He killed women for two years between the years of 1987 – 89.
Status: Was given three life sentences.