This 'herbal' coffee promises you will last long, very long...
Stiff Bull is an all-natural herbal instant coffee
It has been slammed by the FDA for containing a hidden drug ingredient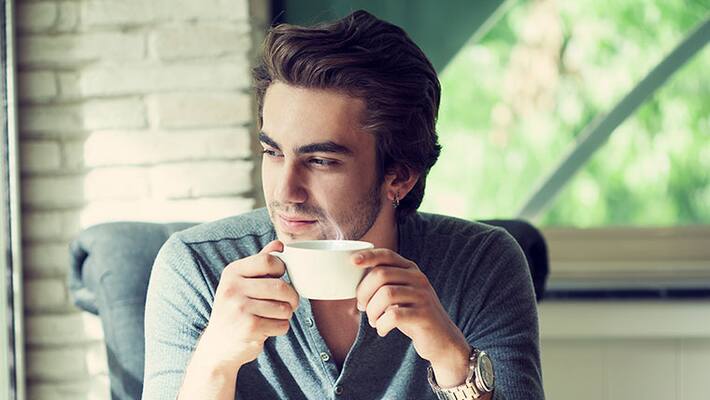 Stiff Bull, the American company behind this product, claims its cup of coffee is a "relationship saver" besides being 100% all-natural.   
This herbal concoction apparently comes from the forests of Malaysia. As per its website, this coffee "contains a propriety blend of ingredients such as - Tongkat Ali, Maca Root, and Guarana", and "have been used for centuries by the people of Asia and South America to greatly improve sexual health, libido, and overall wellness."   


How different is this all-natural herbal stimulant from Viagra? According to a Daily Mail report, "Unlike Viagra, which stimulates an erection on demand, these herbs are said to naturally enhance a man's hormones, stimulating a natural erection."   Go strong for very long would seem to be its apt mantra; as the Stiff Bull website proudly claims "the combination of these ingredients produces an awesome effect that can last up to 2 - 3 days."   


 So does this then mean that the unicorn of sexual enhancement drugs, a booming industry, has been found? 
Well, not quite.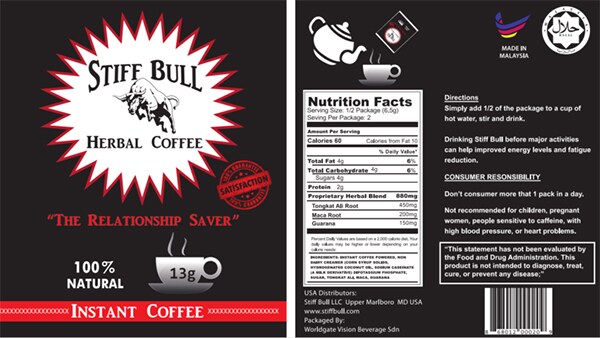 Stiff Bull has been slammed by the FDA (Food and Drugs Administration).  FDA lab tests revealed that the herbal coffee contains a hidden drug ingredient and has advised people to stop buying it. 
According to the FDA, the herbal coffee contained "desmethyl carbodenafil. Desmethyl carbodenafil is structurally similar to sildenafil, the active ingredient in Viagra, an FDA-approved prescription drug." And that "this undeclared ingredient may interact with nitrates found in some prescription drugs such as nitroglycerin and may lower blood pressure to dangerous levels. Men with diabetes, high blood pressure, high cholesterol, or heart disease often take nitrates."
Last Updated Mar 31, 2018, 6:44 PM IST