10 nutrient-rich and healthy vegetables that you didn't know about
Okra:  Otherwise known as ladies finger, okra has only 30 calories per 100 grams. Filled with chock-full of nutrients, vitamins and antioxidants, this vegetable is ideal for those looking to lose some weight. Besides this, it also increases one's digestion, and is good for eyes.
 
Cauliflower: Full of vitamin B6, C and K, cauliflower is rich in manganese, magnesium and potassium among others. Its nutritive value is 25 calories for every 100 grams. It is especially beneficial for those suffering from cancer, as it contains a Sulphur compound called sulphoraphane which has proven to not only kill cancer stem cells and slow its growth.
Bitter Gourd: Despite its bitter in taste, bitter gourd is rich in nutrients. Every 100 grams of bitter gourd amounts to a meagre 17 calories. Suffering from diabetes, eat bitter gourd. It is also known for its low-blood sugar properties, besides building up one's immunity.
Beans: This superfood is abundant in fibre, vitamins, minerals and antioxidants among others. It is often consumed to reduce fat, and has cancer-fighting properties.  Beans are also known to help control blood sugar and cholesterol. They are an important source of food for women especially during pregnancy.  It has a nutritive value of 53 calories per cup.
Cabbage: Looking to boost your immunity level and protect bone health? Then, look no further than the humble cabbage. A good source of folates, copper, Vitamin B1 among others, the nutrients present in this vegetable not only are increases one's strength and stamina whilst dieting; it also is helpful to those suffering from cancer.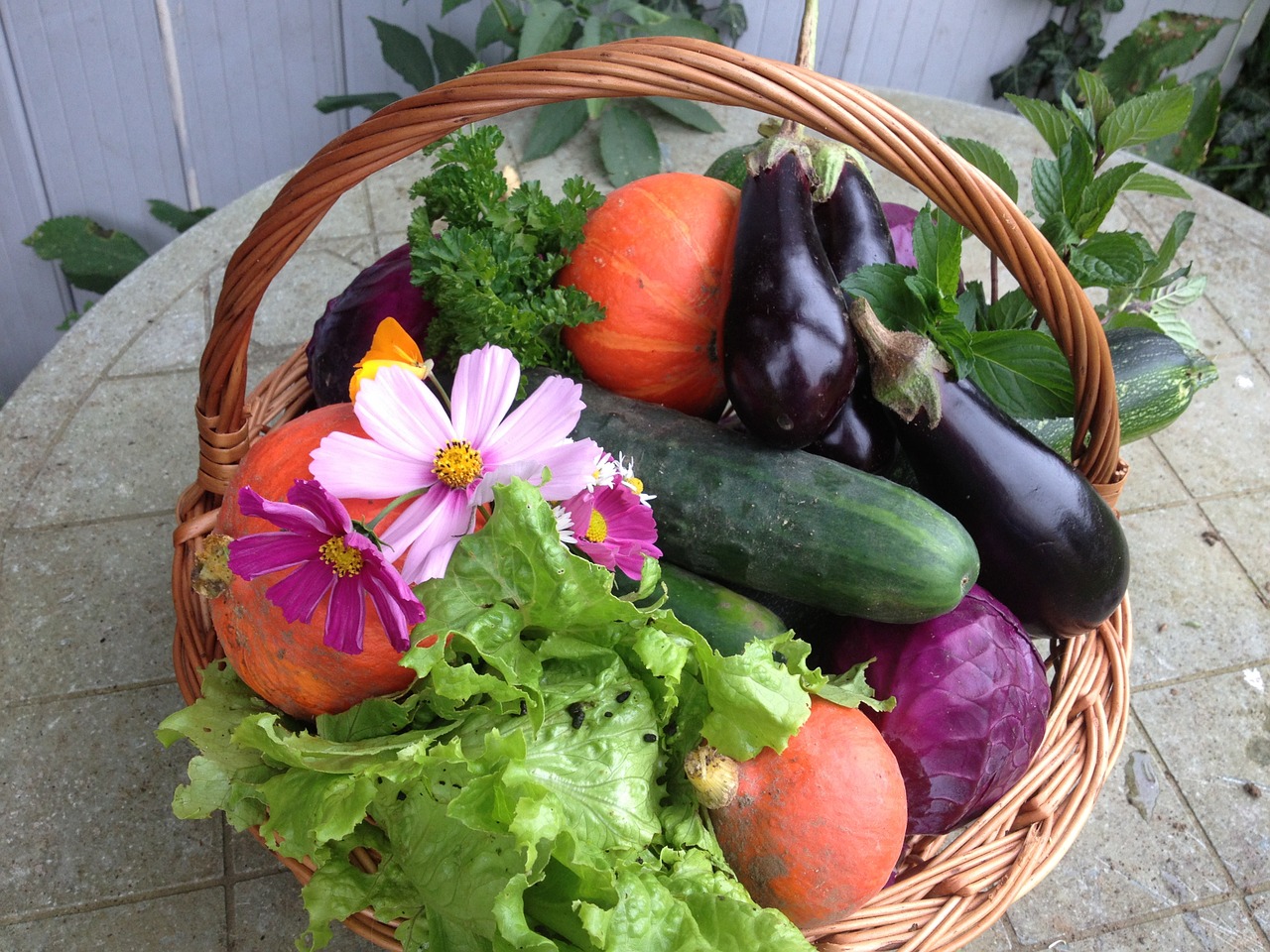 Bottle Gourd:  This vegetable carries 14 calories for every 100 grams. It is known to control kidney and piles-related ailments. It is helpful for people with diabetes. Besides this, it purifies the blood and increases energy.
Palak leaves (spinach): These green leaves have vitamin A, B, C and K. In addition, minerals like iron, folates, manganese, magnesium, copper help one keep the skin healthy. Regular consumption of palak leaves are good for the eyes and bones. It also increases energy.

Fenugreek Leaves: Rich in vitamins and minerals, fenugreek leaves carry about 50 calories for every 100 grams. It's health benefits are immense. Fenugreek helps the digestive system – be it an upset stomach to constipation. It is helpful for breastfeeding mothers. These leaves are very good for those who are anemic. 
 
Aubergine (Badanekayi): This vegetable is full of fibre and is very helpful for those dieting. It also is a boon for those trying to control sugar, cholesterol level. It is considered to be an anti-aging element, and is a good brain food.

Pumpkin: One cup of pumpkin gives sufficient quantity of Vitamin A to the body. This helps control B. It is also seen as a heart-healthy vegetable. Have trouble sleeping? Then incorporate it in your diet, and you will sleep much better. 
Image Source: Pixabay
Last Updated Mar 31, 2018, 6:39 PM IST