Swadeshi products to go online soon
Bengal Home Industries Association will introduce online shopping
It was set up tp make indigenous products as part of the Swadeshi movement in British-ruled India
New e-commerce venture to sell products online will begin next year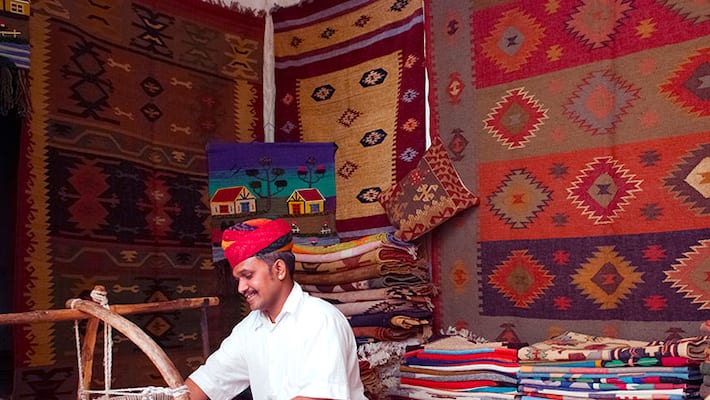 Keeping pace with the changing times, the 100-year-old Bengal Home Industries Association, which promotes Bengal's handloom and handicraft items, will introduce online shopping from next year.

Set up by a group of patriotic citizens of Bengal in 1916 to encourage Indian weavers and craftsmen to make indigenous products as part of the Swadeshi movement in British-ruled India, it networked among village craftsmen, collected and sold their cotton, silk, jute, teracotta and wooden products. 


"The founding principle of the organisation was to promote 'Swadeshi' goods against the onslaught of 'bileti jinish' (consumer products from England) and it also promoted the cause of self-reliance of women all these years by sourcing products from self-help groups", Honorary Secretary of the association Mohua Bose told PTI.


To evolve in the new age of e-commerce, the organisation was at present preparing a digitised inventory of over 20,000 of its merchandise of exquisite brass, copper, papier mache, dokra, sandalwood works as well as fabrics of cotton, silk, jute which will be ready by January next year, Bose said.


 "We can then launch our own online shopping feature which is necessary in the present age," Bose said.  Renowned artist Gaganendra Nath Tagore was the first Honorary Secretary of the association and the Royal families of Burdwan and Coochbehar were among its patrons. 
Gaganendra Nath Tagore, popularly known as 'Gagan Thakur', had designed the very first scarf with a beautiful traditional motif.


The products in their present 600 sq ft showroom in South Kolkata included beautiful Dhanekhali sarees stitched by about 40 weavers from Phulia, the hub of cotton sarees with simple designs from Bengal, door curtains, table linen, bed linen by self help groups from places like East Midnapore, palanquin-elephant-durga dokra art from Birbhum, beautiful hand-crafted masks made of papier mache and patochitra made available through banglanatok.com.


The association was famous for items like its Portuguese cutwork and shadow work and a unique weave called Roshanara, which was created by mixing rayon and cotton yarn.  "Having shifted from two places previously, now we are at this permanent address though facing space crunch. However, we expect rise in footfall in the coming days. The masks had been sold out in the last festive season while we are expecting non-resident Indians to drop in at this place during Christmas when they visit Kolkata, " she said.


An interactive session is planned between children and artisans during Christmas while 'Earth Day' campaigners will also talk about eco-friendly products to spread awareness in future, she said.
Last Updated Mar 31, 2018, 6:47 PM IST